Due to the lapse in Congressional Appropriations for Fiscal Year 2019, the U.S. Department of Housing and Urban Development (HUD) is closed. HUD websites will not be updated until further notice. For more information, see HUD Contingency Plan for Possible Lapse in Appropriations.
1/15/2019 EMPLOYEE UPDATE:
If you are planning to separate from a HUD facility during the furlough, you are responsible for returning Federal property that has been assigned to you. Return of property will alleviate any unnecessary delays when transferring to a new Federal agency, and the release of your final salary paycheck and lump sum annual leave if applicable. To receive instructions on how to return such property HQ separating employees should contact Nelson.R.Bregon@hud.gov and field office separating employees should contact Lisa.Surplus@hud.gov or patty.c.whitehouse@hud.gov. All property must be in good working condition.
1/14/2019 UPDATE:
For information regarding today's operating status and snow dismissal procedures, please visit OPM.gov.
1/11/2019 UPDATE:
Pay and Benefits Information for Furloughed Employees https://www.hud.gov/sites/dfiles/Main/documents/FactSheet-PayandBenefits.pdf.
Specific Program Shutdown Questions and Answers https://www.hud.gov/sites/dfiles/Main/documents/ShutdownFAQs.pdf.
1/9/2019 EMPLOYEE UPDATE:
Attached is the form for employees who choose to file a claim for unemployment compensation. This SF-8, Unemployment Compensation form, has been prepopulated with the pertinent HR information needed for your convenience. https://www.hud.gov/sites/dfiles/Main/documents/SF-8_Unemployment_Compensation-HUD.pdf
1/7/2019 EMPLOYEE UPDATE:
The EAP provides counseling, financial and legal services and convenient access by phone or on the web. Employees can call 800-222-0364 or (888) 262-7848 (TTY) from anywhere in the United States to receive immediate assistance, 24 hours a day, 365 days a year.
You can also obtain information and resources online at FOH4You.com (http://www.foh4you.com). On FOH4You.com, you will have easy access to educational materials, self-assessment tools, and specific information on available EAP services.
1/3/2019 UPDATE FOR EMPLOYEES:
OPM has set up a central lapse guidance page on their website, at www.opm.gov. This website provides special instructions for this lapse, and information to communicate with creditors, mortgage companies, and landlords. It is recommended you continue to check the HUD hotline 1-866-463-6483 for additional updates regarding the Federal government closure. For information about Federal Benefits during the shutdown click on this link.
Fair Lending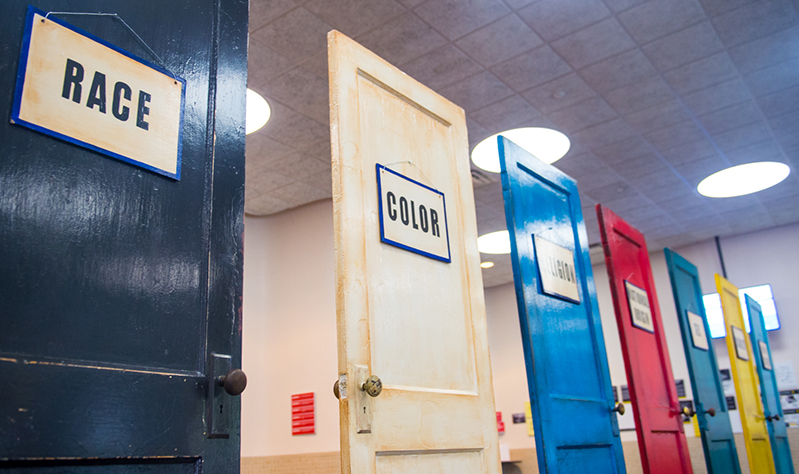 Discrimination in mortgage lending is prohibited by the federal Fair Housing Act and HUD's Office of Fair Housing and Equal Opportunity actively enforces those provisions of the law. The Fair Housing Act makes it unlawful to engage in the following practices based on race, color, national origin, religion, sex, familial status or handicap (disability):
Refuse to make a mortgage loan or refinance a mortgage loan;
Refuse to provide information regarding loans;
Impose different terms or conditions on a loan, such as different interest rates, points, or fees;
Discriminate in appraising property;
Refuse to purchase a loan or set different terms or conditions for purchasing a loan; and
Discriminate in providing other financial assistance for purchasing, constructing, improving, repairing, or maintaining a dwelling or other financial assistance secured by residential real estate.
---
Filing a Complaint
If you have experienced any one of the above actions, you may be the victim of discrimination. Recognizing the signs of lending discrimination is the first step in filing a complaint. HUD investigates your complaints at no cost to you. If you believe you have experienced lending discrimination, visit our housing discrimination complaint website to file a complaint.
---
Maternity leave Discrimination
Since 2010, HUD has seen a steady stream of complaints alleging discrimination against borrowers who are on maternity leave.  In these cases, lenders allegedly denied or delayed loans to working women because they were pregnant or on maternity leave. Sometimes, a lender allegedly treated women differently by requiring women to end their maternity leave and return to work in order to be approved for a loan.
---
Disability Discrimination
In recent years, the Department has seen a number of complaints alleging discrimination against mortgage applicants who receive disability income.  In such cases, lenders allegedly treated individuals with disabilities less favorably than individuals without disabilities, such as by applying more invasive and burdensome income documentation requirements. Read an example here.
---
Highlights
In November 2014, HUD signed a conciliation agreement with MortgageIT, Inc., an indirect subsidiary of Deutsche Bank, where MortgageIT agreed to pay $12.1 million resolving allegations that the residential lender discriminated against African American and Hispanic borrowers seeking mortgage loans. Read more about the Settlement Agreement.