How to Read and Give Feedback on NSPIRE Standards
Do you know how to provide feedback on NSPIRE Standards?
As part the of the NSPIRE standards development process, HUD welcomes input from property owners and agents, public housing agencies, residents, technical experts, and other members of the public. Your feedback is critical to the success of NSPIRE and the well-being of the residents HUD serves.
How to Access the Standards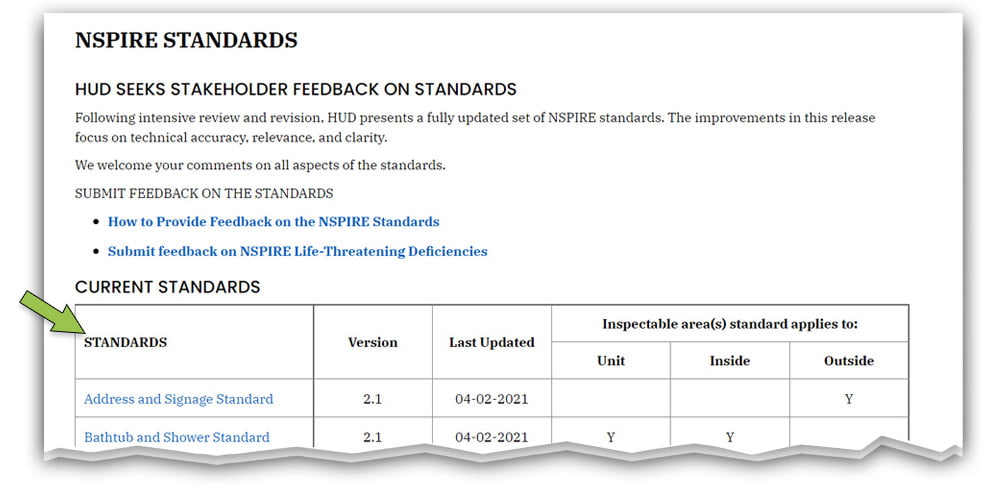 Go to the NSPIRE standards webpage. The NSPIRE standards are listed in the table on the page.
Click on the title of the standard you wish to view to open it in a PDF document.
How to Understand the Standards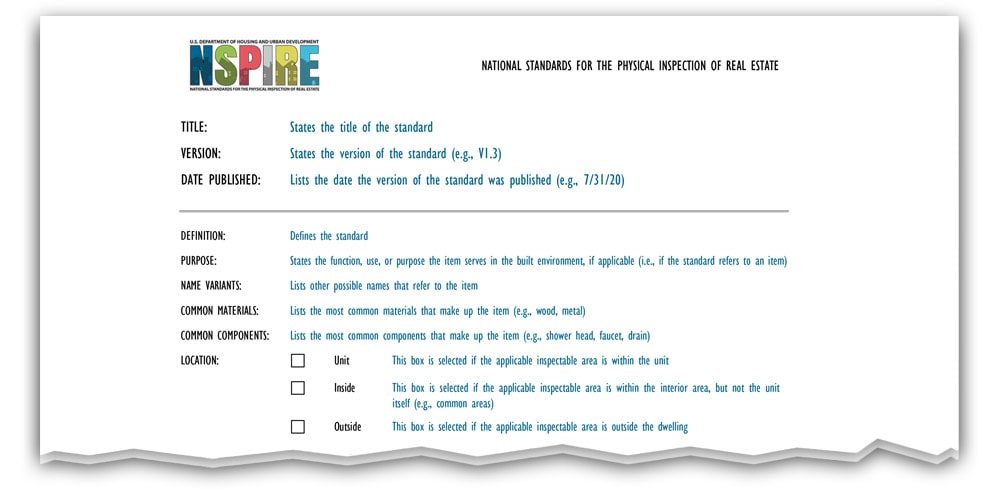 Each NSPIRE Standard aims to undertake all deficiencies affecting the habitable quality of every unit. Which can have an effect on the health and safety of all residents and the livability of their homes. We need your help to ensure the standards are as clear, accurate, and reasonable as possible. Use the following resources to learn what the standards template looks like, how to read the NSPIRE standards and what each item means, and what kind of feedback HUD is actively seeking on the NSPIRE standards:
How to Provide Your Feedback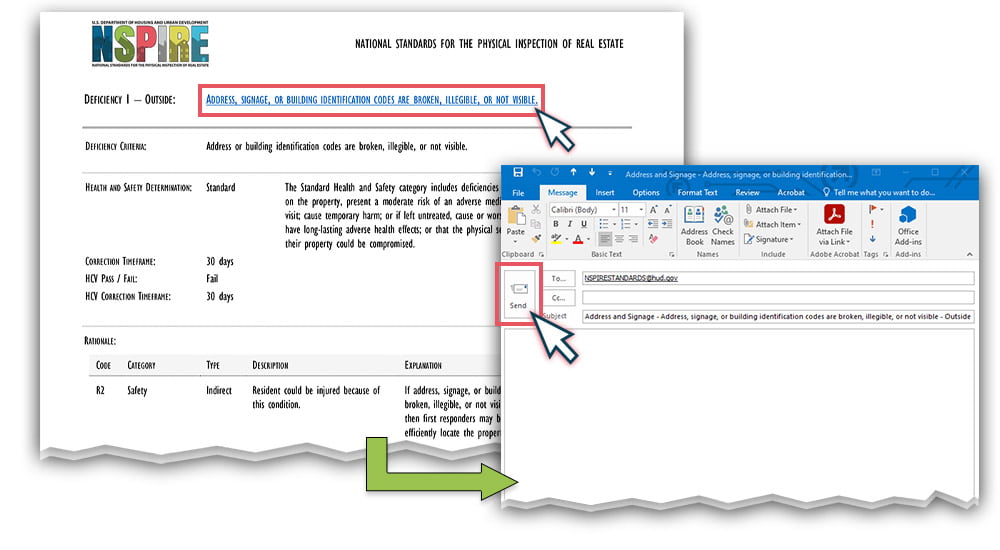 Open the PDF for the standard you wish to view.
Click the hyperlinked blue text at the top of the page in the PDF to open a pre-addressed email. Hyperlinks are located at the beginning of the document (to provide general feedback on the standard) and for each deficiency (to provide feedback on that deficiency).
Type your comments into the email and click Send.
Related Links