Properties Selected For NSPIRE Demonstration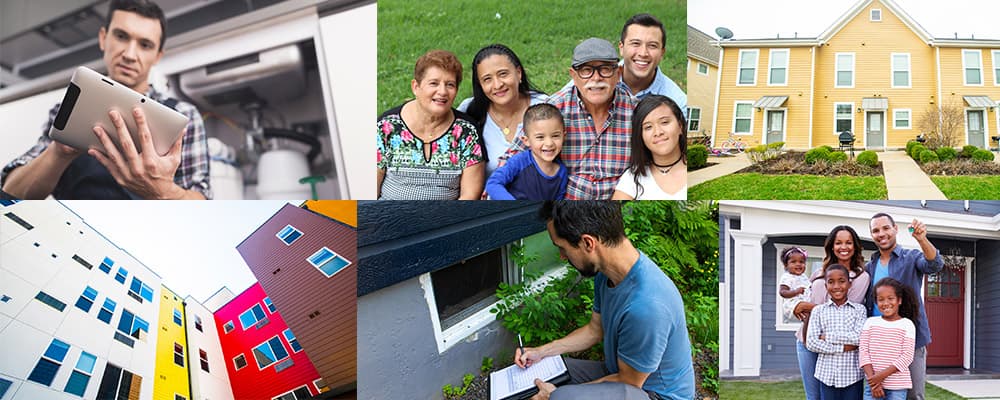 HUD wishes to work collaboratively with Public Housing Agencies (PHAs) and Property Owners and Agents (POAs) to evaluate NSPIRE's effectiveness and refine the standards, scoring, and protocols. The Demonstration allows HUD to test aspects of NSPIRE independently of existing regulations. By performing NSPIRE inspections at volunteer properties, HUD will be able to test and evaluate the revised standards, the new scoring model, and updated technologies and processes across the new model.
As of October 2021, HUD has achieved volunteer participation from the desired 4,500 properties for the NSPIRE Demonstration, and Demonstration inspections have begun.
NSPIRE Demonstration Property Selections
Approved List: Check if your property was selected for participation in the NSPIRE Demonstration.
Volunteer Property List: Check if your application to participate in the NSPIRE Demonstration was received.
If you have received an approval notice from HUD but cannot find your property in the Approved List, contact the NSPIRE team at NSPIRE@HUD.GOV or call our Information Center at 1-800-883-1448.
Why Register?
HUD has recently extended the NSPIRE Demonstration period and renewed its call for volunteers to join a waitlist in the event additional spots become available. Submission of an application does not constitute acceptance into the program, nor does it obligate the PHA or POA in any way. Once accepted into the demonstration, participants may voluntarily withdraw any or all properties at any time. Eligible properties may register on the Voluntary Demonstration Registration page.
Related Links: