A New Inspection for a New Era:
National Standards for the Physical Inspection of Real Estate (NSPIRE)
The U.S. Department of Housing and Urban Development has begun to reexamine Real Estate Assessment Center's (REAC) 20-year old inspection process. The NSPIRE Demonstration will test and refine the standards and processes in the NSPIRE model designed to improve the objectivity and accuracy of REAC's physical inspection assessment.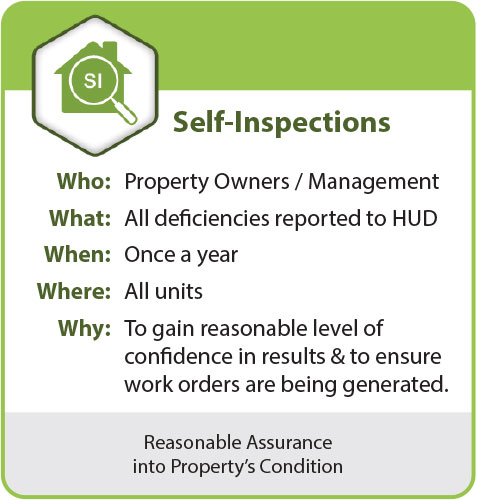 The NSPIRE model is designed around mutually supporting elements consisting of three types of inspections, three categories of deficiencies, and three inspectable areas. Together, these components increase the focus on residents' homes (unit), reduce inspection complexity, and improve confidence in HUD's ability to identify those properties not adhering to minimum compliance standards. Improvements and lessons learned throughout the Demonstration will inform the development of standards, sampling, scoring, and processes required for full implementation.
Learn about NSPIRE