Joining the NSPIRE Demonstration Is a S.M.A.R.T. Thing to Do!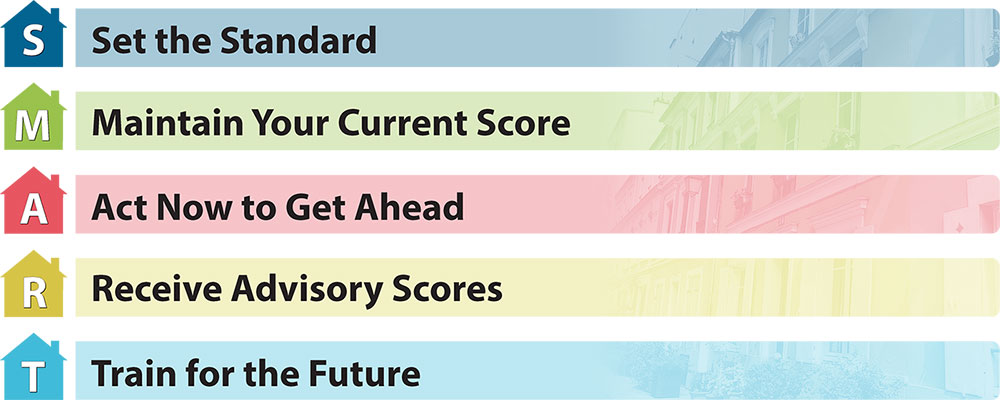 Benefits for volunteer properties participating in the NSPIRE Demonstration
Set the Standard
Collaborate with HUD to shape the new inspection standards through feedback and direct access to HUD decision-makers.
Get involved in the modernized inspection protocol and set the condition for future success.
Maintain Your Current Score
No UPCS inspections during the Demonstration.
Your UPCS scores will be carried forward for the duration of the Demonstration.
Act Now to Get Ahead
Secure your spot today; only 4,500 properties will be selected to participate in the NSPIRE Demonstration.
Your participation in the Demonstration will keep you informed of the latest updates to the developing NSPIRE Model.
Receive Advisory Scores
Prepare for the NSPIRE final rule and implementation with a single inspection throughout the Demonstration.
Your advisory score will help you be better informed and prepared for when NSPIRE goes into effect.
Train for the Future
Get technical assistance on the new standards, scoring, and protocols to help your team refine their understanding of NSPIRE.
Participate in NSPIRE focus groups, workshops, and listening sessions to prepare your team with the skills they need.
Related Links