Southwest Office of Native American Programs (SWONAP)
SWONAP ensures that safe, decent and affordable housing is available to Native American families, creates economic opportunities for Tribes and Indian housing residents, assists Tribes in the formulation of plans and strategies for community development, and assures fiscal integrity in the operation of the programs. Join Our Mailing List.
Service Area: Arizona, California, Nevada, New Mexico & Ysleta del Sur (TX)
Phoenix Office


One North Central Avenue, Suite 600
Phoenix, AZ, 85004-2361
Telephone: (602) 379-7200
FAX: (602) 379-3101



Albuquerque Office


500 Gold Avenue SW, 7th Floor, Suite 7301
PO Box 906, Albuquerque, NM 87103-0906
Phone: (505) 346-6923
FAX: (505) 346-7220
---
SWONAP Spotlight
---
Pueblo of Laguna, New Mexico – Low Income Housing Tax Credit Project
February 1, 2023- SWONAP Deputy Administrator Cheryl Dixon Zuni and staff attended the Groundbreaking Ceremony at Pueblo of Laguna for the Laguna #3 Townhome project. This development will provide much needed affordable housing for members of the Laguna Pueblo. Project funding comes from the Low Income Housing Tax Credit program.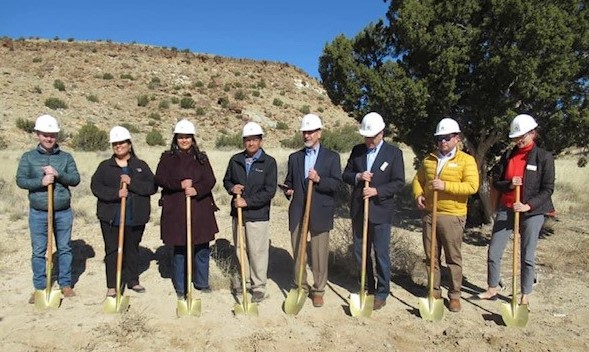 From Left to Right: SWONAP staff Ben Weiss, Lisa Smith, Deputy Administrator Cheryl Dixon Zuni with Pueblo of Laguna
Governor Herrera
---
Hear from John Flores with the San Pasqual Band of Mission Indians on the Tribe's microgrid project.
Project Success Story: Microgrid Boosts San Pasqual Band's Energy Sovereignty and Security
Taking advantage of their abundant natural resources, the San Pasqual Band of Mission Indians has followed an environmentally conscious approach of working with the land and the climate to support community energy sovereignty and security.
"As a Tribe, we want to be energy independent. That means tapping into our natural resources—not oil or coal—but the sunlight," explained John Flores, Environmental Director and Water Manager for San Pasqual.
Read more and watch the video.
---
Cocopah Partners with NAU On Water Quality Testing
Cocopah Environmental Protection Office in Action, Episode 2: Graduate students from Northern Arizona University partner with the tribe on water quality testing of various places along the Colorado River and on all three reservations.
---
White House Tribal Nations Summit Recap
President Biden hosted the 2022 White House Tribal Nations Summit Nov. 30–Dec. 1 at the U.S. Department of the Interior in Washington, D.C. Building on the 2021 Summit and the progress made to strengthen nation-to-nation relationships and invest record levels of resources in tribal communities, the Summit featured robust and meaningful engagement with tribal leaders on important issues facing tribal communities. Video: View the remarks from President Biden and Vice President Harris. Fact Sheet: The White House released a fact sheet covering new policies and initiatives announced or discussed at the Summit, including:
Tribal Clean Energy Transition Initiative
Presidential Memorandum and New Policies for Tribal Consultation
New Best-Practices Report for Tribal Treaty and Reserved Rights
Implementing Tribal Co-Management and Co-Stewardship of Federal Lands and Waters
New Indigenous Knowledge Guidance for Federal Agencies
Access to Capital in Indian Country
Implementation of the Indian Energy Purchase Preference at Federal Facilities
Electric Vehicle (EV) Initiative for Tribal Nations
Implementation of the Buy Indian Act
10-Year National Plan on Native Language Revitalization
---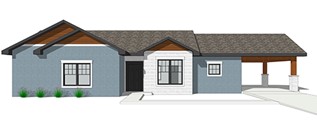 The Tohono O'odham Ki:Ki Association (TOKA) partnered with equity investor Red Stone Equity Partners for construction on its $16.9 million affordable housing development, TOKA Homes #5. The development includes 30 new single-family homes within the Sells District of the Tohono O'odham Nation in Kawulk, Arizona.
"These are not just structures, through these 30 homes TOKA is helping O'odham families come together in a safe and healthy environment and improving the community with new infrastructure," said Kimberly Mull, chairwoman for the board of directors of TOKA. "This is especially important given the devastating impact that COVID-19 has had on our Nation over the past two years."
The TOKA Homes #5 project utilized more than $2 million in Indian Housing Block Grant funds awarded from the U.S. Department of Housing & Urban Development. Additionally, TOKA received a 2021 Low Income Housing Tax Credit (LIHTC) award and an award of Hardship Credits from the Arizona Department of Housing (ADOH) that generated over $11.8 million in investor equity from Red Stone Equity Partners for the development. Hardship Credits are awarded to projects that have faced unforeseeable hardship where the completion of the project is jeopardized. The award of Hardship Credits generated additional investor equity for TOKA Homes #5 to support the challenges of high construction costs. These credits were allocated through ADOH's first round of requests for Hardship Credits.
TOKA Homes #5's development incorporates 14 three-bedroom homes and 16 four-bedroom homes in a new subdivision — just south of Sells, Arizona — with newly developed infrastructure including a one-mile water line that will provide water to the subdivision. Travois Design provided architecture services for the development. The new home designs include Craftsman style influences and adobe brick veneer accents. The development is TOKA's fifth LIHTC project.
TOKA Homes #5 also received an Affordable Housing Program (AHP) grant of $600,000 from the Federal Home Loan Bank of Des Moines. The extra subsidy will be used to lower the need for tribal funding in the development. TOKA partnered with Travois for consulting, architectural and asset management and compliance services. Travois is a Certified B Corporation focused exclusively on promoting affordable housing and economic development for American Indian, Alaska Native and Native Hawaiian communities.

The Pueblo of Acoma Housing Authority (PAHA) recently constructed a $7.5 million affordable housing development. The new development includes 30 housing units, a community building and an outdoor recreation area for its community members on the Acoma Indian Reservation in Pueblo of Acoma, New Mexico. Project financing incorporated $1.4 million in funding for Infrastructure development from HUD's Indian Community Development Block Grant Program.
According to Floyd Tortalita, Executive Director of the Pueblo of Acoma Housing Authority, this Low-Income Housing Tax Credit allowed PAHA to create a development that will increase opportunity and strengthen the social and economic health of our community. The new development, PAHA Homes #2, is the housing authority's second Low Income Housing Tax Credit (LIHTC) project and second partnership with project investor RJTCF and general contractor Pavilion Construction. With a 2020 LIHTC award from the New Mexico Mortgage Finance Authority, PAHA received over $5.7 million in investor equity from RJTCF for the development. Executive Director Tortalita assembled a great staff and project team for the community project. The 30 housing units will be divided between three multifamily buildings. Two of the buildings will house 12 units and the third will house six. The development design is a modern translation of the original multifamily community atop the mesa utilizing stucco color that replicates the color of the traditional mud used in past dwellings. Pueblo of Acoma's original dwellings were built over 1,000 years ago. A walking path will connect the new development to PAHA's first LIHTC development with matching architecture.
The new 1,786-square-foot community building includes a large meeting room and kitchen. The development includes picnic tables, a bike and walking path, playground and recreation space, and a full basketball court. Construction began in April 2021 and completed in August 2022.
2019 Navajo Housing Authority/Navajo Nation – Dilkon Master Plan – Winslow, AZ
"The community loved [the Dilkon Master Plan]! The vote was overwhelming. They had a lot of questions, and we all answered to their satisfaction. I think we got the community hyped up! …The Master Plan was completed during a crucial time. So awesome!" — Margie Barton, chapter manager of the Dilkon Chapter of the Navajo Nation
The Dilkon Chapter of the Navajo Nation is a small community north of Winslow, AZ, in Navajo County. They face many challenges as their housing stock ages, younger members leave as they reach employment age, and many basic services are located outside of the community. The chapter is in need of new and rehabbed housing as well as new economic opportunities.
Dilkon Chapter held public meetings to create a "Vision" as well as goals and objectives for the community. The community also worked together with partners to plan the layout of housing, retail, parks, clinic, air-strip, solar farm and cemetery.
A Phased Master Plan was completed in December 2019, which included all the community-approved housing, economic, and industrial improvements. The site was designed so that infrastructure can be run efficiently and provide for future phases as needed.
Master planning: Dilkon Chapter of Navajo Nation takes critical step to creating new opportunities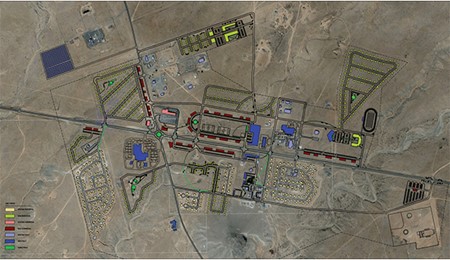 ---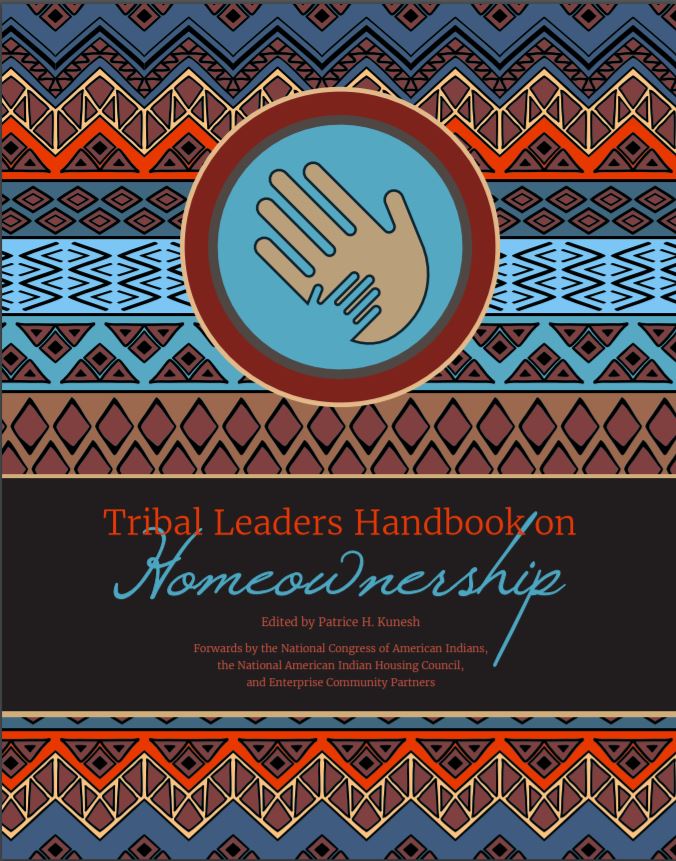 The Center for Indian Country Development's Tribal Leaders Handbook on Homeownership provides detailed examples, case studies, checklists, and information on developing affordable homeownership in Indian Country. This essential guide provides information on new mortgage programs (government and private), the new kinds of lenders (loan funds, Native CDFIs), and the new energies that are transforming Indian housing. Download a copy HERE.
---
Home assessments can help make homes healthier. Checklist covers the major contributors to asthma and allergies, with suggested action items that are generally simple and low cost. Download a copy HERE
---
ONAP OFFERS FREE TECHNICAL ASSISTANCE AND TRAINING
HUD's Office of Native American Programs offers FREE Training and Technical Assistance (T/TA) for Tribes and Tribally Designated Housing Entities for a wide variety of tribal housing and related issues. To request specialized Technical Assistance and/or Training from SWONAP click here and complete the form and email to Debbie Broermann at Deborah.S.Broermann@hud.gov or Cheryl Dixon Zuni at CherylDixonZuni@hud.gov.
---
Partners & Service Providers