Southwest Office of Native American Programs (SWONAP)
SWONAP ensures that safe, decent and affordable housing is available to Native American families, creates economic opportunities for Tribes and Indian housing residents, assists Tribes in the formulation of plans and strategies for community development, and assures fiscal integrity in the operation of the programs. Join Our Mailing List.
Service Area: Arizona, California, Nevada, New Mexico & Ysleta del Sur
Weekly Information Bulletins
Coyote Valley hotel and wastewater treatment upgrades
October 17, 2018
| | |
| --- | --- |
| | The new Coyote Valley Hotel in Redwood, CA will be 55,000 square feet and will have 101 guest rooms. The project is located along US Highway 101, a major commercial artery bringing customers through the region for business, tourism and gaming purposes. The tribe is also increasing wastewater capacity and building safer highway access to the reservation. The development will create 24 full-time jobs and 150 construction jobs. |
---
| | |
| --- | --- |
| | Karuk Tribe and Karuk Tribe Housing Authority's Grand Opening of the newly constructed Happy Camp Wellness Center. This long anticipated addition to the community includes a gymnasium, kitchen, computer lab, exercise room, and both men's and women's restrooms and showers. This project was made possible with funding from HUD through the Karuk Tribe Housing Authority's Indian Housing Block Grant and an investment partnership between the Karuk Tribe, Travois, and Capital One allowing access to New Market Tax Credit funds, a new source of funding for Tribe and Housing Authority. |
---
TOLOWA DEE-NI' NATION (Smith River, CA) receives LIHTC award for 21-unit development
October 17, 2018
TDN's recent allocation of $1,033,111 of Low Income Housing Tax Credits (LIHTCs) combined with HUD's Indian Housing Block Grant will help finance most of the costs of the Dat-naa-svt development. The Dat-naa-svt development will provide breathtaking views for each of the 21 single-family units, and represents a critically important component of the tribe's holistic strategy to meet the needs of low-income families of the community. This is just one part of TDN's overall commitment to provide quality and affordable housing while promoting self-sufficiency and helping families thrive in the future.
---
HOPI TELECOMMUNICATIONS RECEIVES $5,820,000 LOAN
October 17, 2018
Hopi Telecommunication recently received a nearly $6 million loan from USDA Rural Development to construct fiber-to-the-premises (FTTP) systems in the Keams Canyon, Kykotsmovi and Polacca exchanges and to make additional system improvements. It is expected that approximately 650 customers will be placed on the FTTP system. Customers who re-main on the copper system or wireless system will all be able to access speeds of at least ten megabits per second upload and one megabits per second download. Hopi Telecommunication was one of 12 broadband projects announced by Secretary of Agriculture Sonny Perdue. In announcing the funding, Secretary Perdue said "A person's location should not deter-mine whether he or she has access to modern communication infrastructure."
---
Tolowa (Smith River) receives LIHTC award!
August 2, 2018
Tolowa Dee-ni' Nation (TDN) will build 21 homes in a new development, Dat-naa-svt, in Smith River, CA. TDN will manage all operations of the development and serve as sponsor, primary management agent, and developer.
Dat-naa-svt includes 20 tax credit units, one manager's unit and community facility. The development will include two one-bedroom units, six two-bedroom units, seven three-bedroom units, and six four-bedroom units.
The design and layout will feature four clusters composed of four to six single-family units all positioned around an open green space. Each of the four green spaces will accommodate recreational amenities including traditional play structures and nature-based play structures.
The open design of the units and site layout actively encourages tenant engagement and is reflective of the TDN's cultural and historical traditions.
---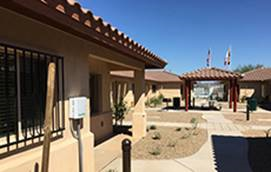 MORE AFFORDABLE HOMES COMING TO ARIZONA TRIBES: Two Experienced Tribal Clients Continue LIHTC Winning Streaks! (courtesy of Travois, July 27, 2018
Yavapai-Apache Nation Tribal Housing (YANTH) and the Pascua Yaqui Tribe, were one of 14 developers to receive awards of Low Income Housing Tax Credits (LIHTCs) from the Arizona Department of Housing (ADOH) last month. More than 30 LIHTC projects applied this year.
Once complete, the developments will provide a total of 65 new homes in Arizona tribal communities. With these new developments included, our Travois development team has helped Arizona clients with 34 housing developments, building or rehabilitating 1,265 homes, in addition to community centers, parks and other amenities. Read More.
---
Second Tribal Housing Excellence Academy cohort graduates

July 26, 2018

Not long ago, the Hualapai Tribe in northwest Arizona was faced with a waiting list of 84 families that needed homes. The list had been in the making for five years and due to a reduction in Indian Housing Block Grant funds, housing development on the Hualapai Reservation had stalled. Read more
---
August 1, 2018 Deadline to submit corrections to FY 2019 formula allocation estimates
July 19, 2018
August 1, 2018 is the deadline for Indian Housing Block Grant (IHBG) Forumula Allocation recipients to submit corrections to their FY2019 IHBG estimate data (tribal enrollment corrections, mutual help units older that 25 year from DOFA, etc.) HUD Form-4117. More information at: https://www.hud.gov/sites/dfiles/PIH/documents/FY2019EstimateCalendarandDeadlines.pdf.  
---
Tribal Leaders Handbook on Homeownership
July 12, 2018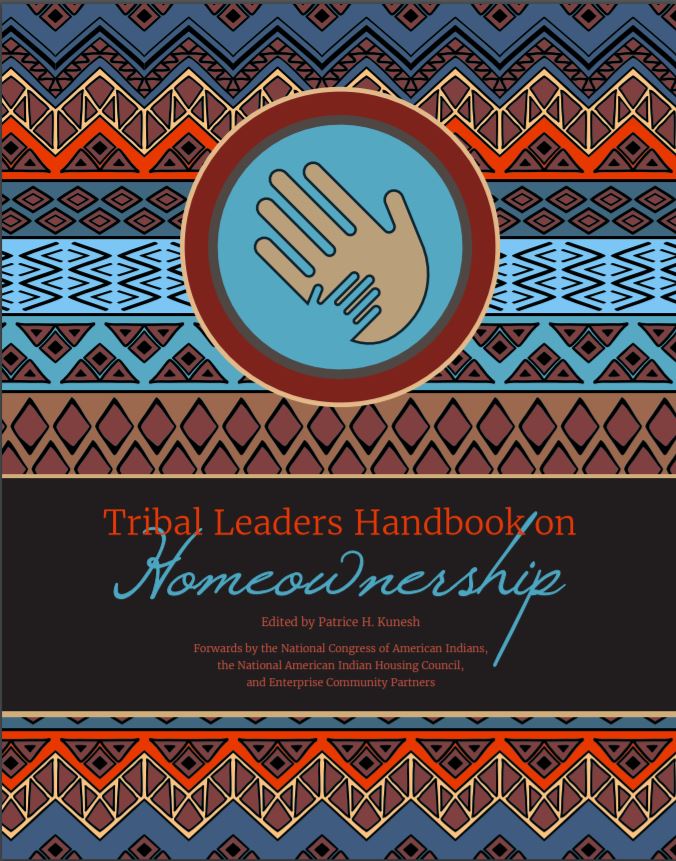 The Center for Indian Country Development's Tribal Leaders Handbook on Homeownership provides detailed examples, case studies, checklists, and information on developing affordable homeownership in Indian Country. This essential guide provides information on new mortgage programs (government and private), the new kinds of lenders (loan funds, Native CDFIs), and the new energies that are transforming Indian housing. Download a copy HERE.
---
Lead-Based Paint Hazard Reduction Grant. Deadline to apply is August 2, 2018
July 12, 2018
HUD Lead-Based Paint Hazard Reduction grants to help implement comprehensive programs to identify and remediate lead-based paint hazards in privately owned rental or owner-occupied housing. Deadline to apply is August 2, 2018. Apply HERE.
---
Updated Healthy Home Checklist from EPA/CDC/HUD/DHHS
July 11, 2018
Home assessments can help make homes healthier. Checklist covers the major contributors to asthma and allergies, with suggested action items that are generally simple and low cost. Download a copy HERE. 
---
ONAP OFFERS FREE TECHNICAL ASSISTANCE AND TRAINING: HUD's Office of Native American Programs offers FREE
Training and Technical Assistance (T/TA) for Tribes and Tribally Designated Housing Entities for a wide variety of tribal housing and related issues. To request specialized Technical Assistance and/or Training from SWONAP click here and complete the form and email to Debbie Broermann at Deborah.S.Broermann@hud.gov or David Southerland at David.W.Southerland@hud.gov.
 
---
Contact Information
Phoenix Office
One North Central Avenue, Suite 600
Phoenix, AZ, 85004-2361
Telephone: (602) 379-7200
FAX: (602) 379-3101

Albuquerque Office
500 Gold Avenue SW, 7th Floor, Suite 7301
PO Box 906, Albuquerque, NM 87103-0906
Phone: (505) 346-6923
FAX: (505) 346-7220
Partners & Service Providers