Northwest Office of Native American Programs (NwONAP)
NwONAP ensures that safe, decent and affordable housing is available to Native American families, creates economic opportunities for Tribes and Indian housing residents, assists Tribes in the formulation of plans and strategies for community development, and assures fiscal integrity in the operation of the programs. Join Our Mailing List.
Service Area: Idaho, Oregon, and Washington
What's New
October 5, 2020
FY18/19 IHBG Competitive Training (September 15, 2020) This training covers the procurement and financial management elements related to the IHBG Competitive grant.
FY19/20 ICDBG + FY20 ICDBG CARES Implementation Training (September 16, 2020) This training covers general information related to both the ICDBG and ICBDG CARES grant including getting started with thegrant, special conditions, the environmental review, the implementation schedule and cost, eLOCCS, methods of procurement, financial management, grant reporting, and closeout.
EPIC IHP/APR Training (September 17, 2020) This training covers how to use the EPIC platform, breaking it down by section to provide an overview for users. We also cover information regarding the IHBG CARES grant.
May 14, 2020
IHBG-CARES Act
Trouble Opening Sample Version?

Right Click Link and Select "Save Link As"
Save as PDF to Desktop
Go To Desktop and Open Form in Adobe
If Form Does Not Load, Click "Enable All Features"
IHP-APR Form(Important: Select the IHBG-CARES box after step 3 and click "Yes" for abbreviated form)
ICDBG-CARES
January 29, 2020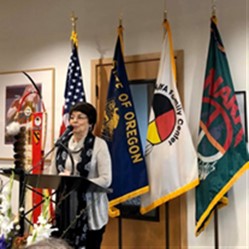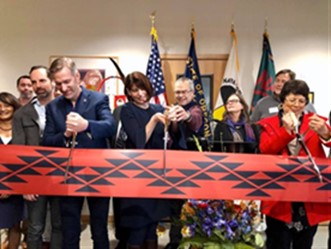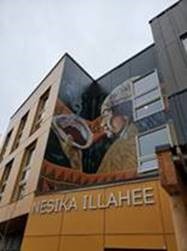 Ribbon Cutting held for Nesika Illahee - a joint partnership between the Siletz Tribe and Native American Youth and Family Center
On January 29, 2020 the Siletz Tribe held a ribbon cutting for Nesika Illahee, meaning "Our Place" in the Chinook language. This project will provide affordable housing for Native Americans living in urban Portland, Oregon. This project is unique because this is the first time the Siletz Tribe has used IHBG funds for housing activities off reservation land for such a large project. 20 units will be reserved for enrolled members of federally recognized Tribes. This project is a partnership between the Siletz Tribe, Native American Youth & Family Center, Native American Rehabilitation Association of the Northwest, and Community Development Partners.
The opening was attended by Delores Pigsley, Chair of the Confederated Tribes of Siletz Indians, Ted Wheeler – Mayor of Portland, Jeff McMorris - Region X Administrator and Tom Carney - NwONAP Administrator, and many others.
The ribbon cutting was also covered by the local news:
---
ONAP Best Practices Webinar Series featuring: Lummi Nation Housing Authority
September 25, 2018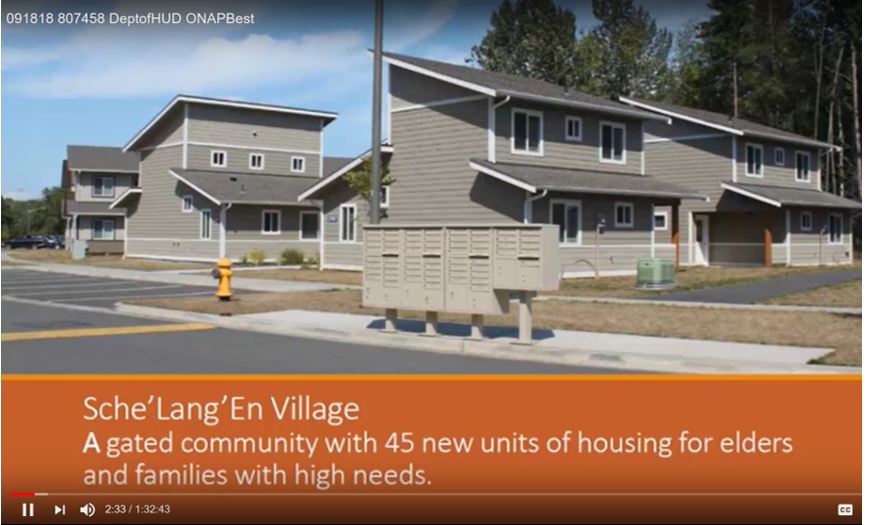 On September 18th, HUD Deputy Assistant Secretary, Heidi Frechette, interviewed Diana Phair, Executive Director of the Lummi Nation Housing Authority about their Sche'Lang'En (Our Way of Life) Village, a 45-unit gated Transformational Housing with Supportive Services. Housing is intended for individuals and families making transformational life changes and/or recovering from homelessness, domestic violence, substance use disorders, and looking to reunify with their children. Utilizing a $5,600,000 Title VI loan to complete the project, the detached homes are clustered in pods of four with a shared covered alcove to encourage families to get to know one another. The village features walking paths encourage exercise; community facility used for weekly meetings, playgrounds, and, a community garden provides fresh vegetables for families.
Download webinar materials:
---
Colville Indian Housing Authority Supporting Native Veterans with Tribal HUD- VASH
November 7, 2017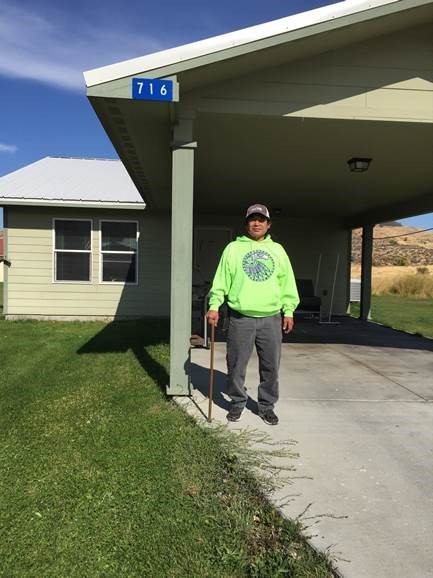 Veterans have answered our nation's calls to serve. In return, our nation should answer their calls when they need help. HUD, the VA and our Tribes are doing precisely that. One of the first applicants to be served by Tribal HUD-Veterans Administration Supportive Housing (THVASH) grant was Gary J. Francis (Colville), a retired Marine. To read more about Gary's story and the Colville Indian Housing Authority's implementation of THVASH, providing subsidy to house twenty homeless or at-risk of homelessness Native Veterans, Click Here
---
2017 HUD/BIA Mortgaging Tribal Trust Lands Training Presentation Slides Available
February 17, 2017
Presentations include current loan processing updates for 2017 and an overview of the mortgage process on tribal trust and allotted lands. Section 184 underwriters and lenders provided an overview of the lenders processing requirements from origination to closing and final issuance of the loan guarantee certificate. Click Here for full agenda and speaker presentation slides.
---
BIA issues Contract Guide for Mortgage Lending
October 3, 2016
Attention Section 184 Partners: The Bureau of Indian Affairs (BIA), has issued a Contract Guide for Mortgage Lending, published September 2016. This guides provides guidance for mortgage lending in Indian Country, including on trust and allotted lands.
New Construction
Contact Information
Northwest Office of Native American Programs
909 1st Avenue, Suite 300
Seattle, WA 98104-1000
Telephone: (206) 220-5270
FAX: (206) 220-5234
Partners & Service Providers