Before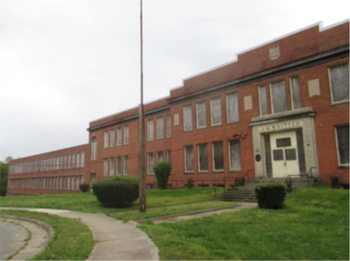 PROPERTY HIGHLIGHTS
Durham, NC
79 units
Affordable and Seniors
ORIGINAL USE
Built in 1921 as an Elementary School
YEAR BUILT
FHA ROLE
221(d)(4) financing
50 Section 8 Project Based Vouchers
HIGHLIGHTS
Linked Preschool and Seniors housing with program support
LIHTC
Historic Tax Credits
AHP Loan
After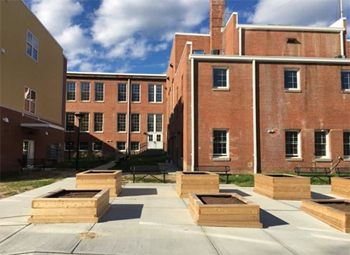 VERANDA AT WHITTED SCHOOL
DESCRIPTION OF PROJECT
This project was designed to be a catalyst of revitalization for the surrounding neighborhood and includes a preschool that is linked to elderly and youth development programs.
79-unit, three story garden style, mixed use project that includes a preschool to be operated by Durham Public Schools.
47 rental units are in a converted 1921 school building, and 32 units are in a new construction building, connected to the main building via a corridor.
Restricted to Seniors aged 62+, who earn up to 30 and 60 percent of AMI. 50 of the units will have Project-Based Vouchers.
Property was built in 1921, with an addition in 1950. It served as a high school, elementary school, and finally a junior high before closing in the 1970's.
Experienced and well capitalized sponsor and support of the City and County of Durham through subordinate loans.
FINANCING STRUCTURE
Sources of funds include:
FHA 221(d)(4) Substantial Rehabilitation Loan ($2.9 MM)
City Loan
County Loan
Durham Public School Funding
Federal Low Income Housing Tax Credit Equity
State Tax Credit (Loan)
Federal Historic Tax Credit Equity
Affordable Housing Program Funds
Total Construction Cost: Approx. $12 MM
Scope of Work includes:
Renovation and adaption of existing historic buildings
Ground level renovated for preschool, multifamily on upper levels
Addition of accessible front/back elevator to the existing building
New three story multifamily building built to connect to the 1921 building
Entire project to be equipped with a new sprinkler system