Short History of FHA
Congress created the Federal Housing Administration (FHA) in 1934. The FHA became a part of the Department of Housing and Urban Development's (HUD) Office of Housing in 1965. When the FHA was created 85 years ago, the housing industry was flat on its back:
Two million construction workers had lost their jobs.
Terms were difficult to meet for homebuyers seeking mortgages.
Mortgage loan terms were limited to 50 percent of the property's market value, with a repayment schedule spread over three to five years and ending with a balloon payment.
America was primarily a nation of renters. Only four in 10 households owned homes.
During the 1940s, FHA programs helped finance military housing and homes for returning veterans and their families after the war.
In the 1950s, 1960s and 1970s, the FHA helped to spark the production of millions of units of privately-owned apartments for elderly, handicapped and lower income Americans. When soaring inflation and energy costs threatened the survival of thousands of private apartment buildings in the 1970s, FHA's emergency financing kept cash-strapped properties afloat.
The FHA moved in to steady falling home prices and made it possible for potential homebuyers to get the financing they needed when recession prompted private mortgage insurers to pull out of oil producing states in the 1980s.
During the ā€œGreat Recessionā€ of 2008-2013, FHA was the countercyclical force that helped stabilize the housing market when other sources of mortgage were unavailable and the capital markets were frozen.
In the 85 years since the FHA was created much has changed and Americans are now arguably the best housed people in the world.
FHA at 85: An Enduring Role Supporting the Nationā€™s Housing

Through its Single Family mortgage insurance programs, the Federal Housing Administration: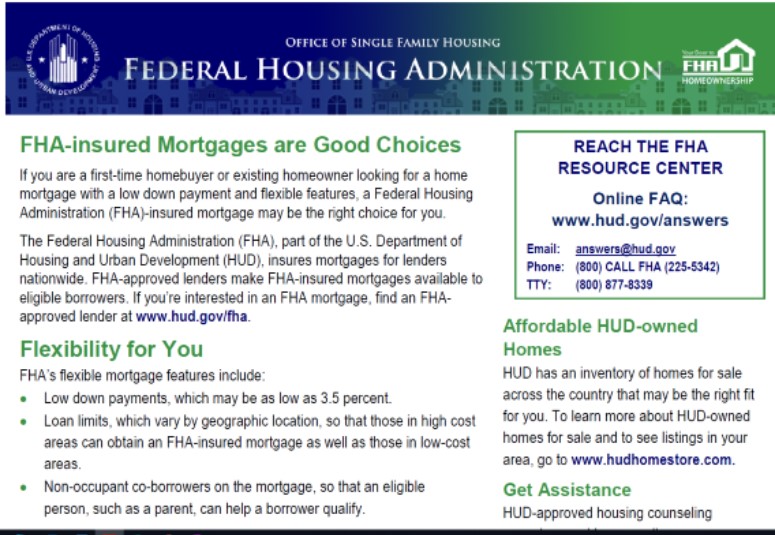 Is helping over 8.1 million1 homebuyers obtain and maintain homeownership.
Facilitates over 700,000 home purchases through lenders on average each fiscal year.
Supports mortgage financing for more than 600,000 first-time homebuyers on average each year. Over 82 percent of FHA-insured mortgages in fiscal year 2018 were for first-time homebuyers, and over 33 percent were for minority borrowers.
Helps more than 510,0002 seniors age in place through active insurance on Home Equity Conversion Mortgages.
Ensuring a Safe and Affordable Supply of Manufactured Homes
In order to ensure consumer safety, HUD requires that each manufactured home be self-inspected and self-certified by the manufacturer under the surveillance of a state or third-party agency to ensure compliance with the federal construction and safety standards. HUDā€™s Office of Manufactured Housing Programs:
Executes responsible regulation and solutions-oriented oversight and monitoring to protect consumers and preserve and promote the affordability, quality, durability, and safety of manufactured homes.
Provides technical assistance to Federal Housing Administration programs, including the Office of Single Family Housing, which insured mortgages for over 30,000 manufactured homes titled as real estate in fiscal year 2018 alone.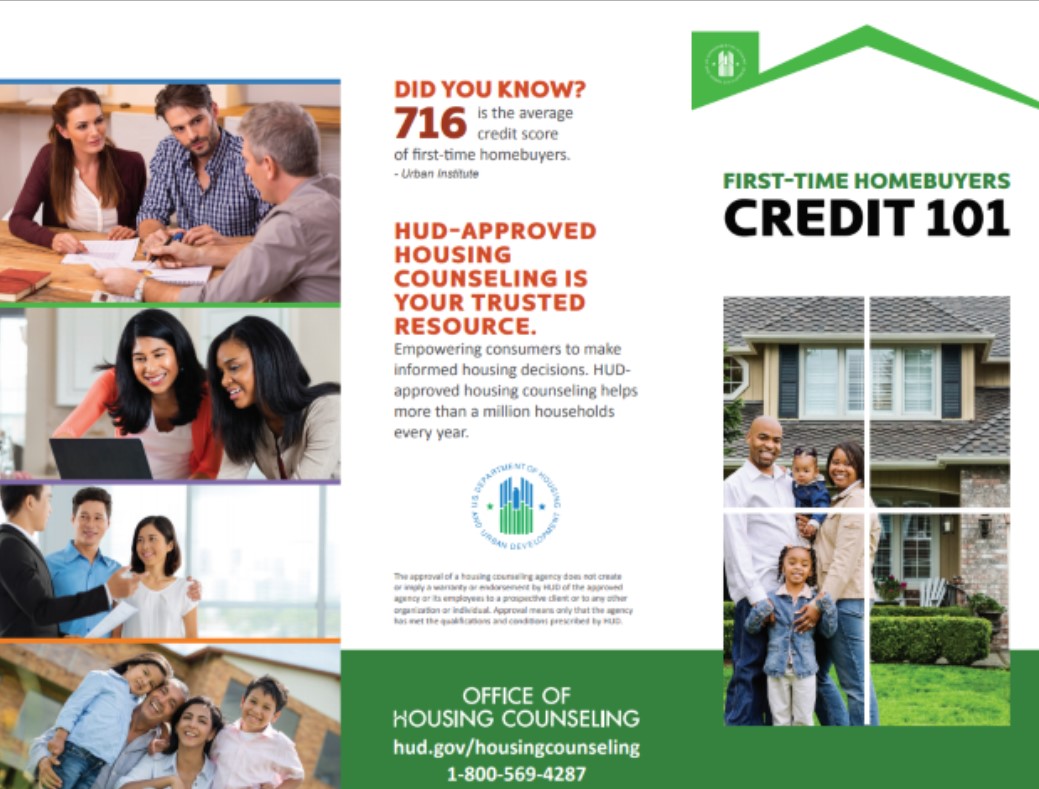 Providing the Resources to Make Responsible Choices
The Office of Housing Counseling supports a network of over 1,800 HUD-approved Housing Counseling agencies. These agencies, in turn, provide tools to current and prospective FHA borrowers and renters so they can make responsible choices to address their housing needs. HUD-approved housing counseling agencies:
Served over 1 million clients in fiscal year 2018, helping these individuals and families to develop a sustainable household budget; receive Fair Housing information; improve their financial capacity; and/or, gain access to resources to help improve their housing situation.

As of April 30, 2019, FHA had active insurance on 8,117,498 single family forward mortgages with a combined unpaid principal balance of $1.22 trillion


As of April 30, 2019, FHA had active insurance on 510,266 Home Equity Conversion (reverse) mortgages with a combined maximum claim amount of $136.4 billion.