FHA CATALYST: CLAIMS MODULE
Built using ā€œstate-of-the-artā€ technology on a flexible, cloud-based platform, the Federal Housing Administrationā€™s (FHA) new Claims Module is the first live component of FHA Catalyst, FHAā€™s multi-year technology modernization initiative.
New ClaimsTechnology
The new Claims Module uses advanced technology that allows mortgage servicers to electronically submit data for supplemental claims for FHAā€™s Single Family forward mortgage programs.
Enhancing Processes
Previously mortgage servicers submitted supplemental claims for FHA forward mortgages by filling out and mailing to FHA paper forms. Supplemental claims include reimbursable expenses for property maintenance costs, such as changing locks or lawn mowing services. The new supplemental claims technology eliminates this manual, labor-intensive process for mortgage servicers and FHA.
Resources for Servicers

User Guides

FHA Catalyst: Claims Module Single Family Forward Claims User Guide. This Guide provides detailed information for users of the FHA Catalyst: Claims Module, including logging in to the module and steps for completing and submitting single or bulk forward mortgage supplemental claims. Access the User Guide.

User Training

FHA Catalyst: Claims Module ā€" Single Submission Webinar (Pre-recorded on 3/10/20): This pre-recorded webinar provides a demonstration of the new FHA Catalyst: Claims Module ā€" Single Submission process. The instructor leads the viewer through a screen-by-screen tour of the electronic single family forward claim application while explaining the input requirements, drop-down menu options, validation errors, and document upload functionality. Webinar Module Duration: 20 minutes. Access the Webinar.

Developer Resources

Supplemental Claims Bulk Submission XML Input File: The XSD file defines the structure and the content of the XML bulk input file needed by the Servicer's Claim System Developers for upload into FHA Catalyst: Claims Module for bulk supplemental claims submissions. (Note: To view it without the software, you can right click, and open it in notepadā€‹) Access the File.

Features

Eliminates Paper-Based Submissions: fully electronic submission of supplemental claims eliminates the need for servicers to produce, package, and ship paper supplemental claim submissions to FHA.
Improves Accuracy and Efficiency: state-of-the-art automation eliminates redundant work, provides error check processes, and enhances data integrity, leading to more accurate and more efficient submissions.
Expands Access to Data and Analytics: real-time access to supplemental claims data submissions, status, and other information provides new tracking and analysis capabilities for servicers and FHA.

Onboarding All Servicers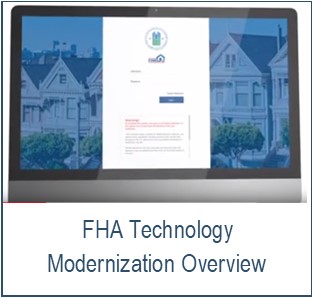 All FHA-approved mortgage services may now use the FHA Catalyst: Claims Module to electronically submit their Single Family forward mortgage supplemental claims. Servicers may request access to FHA Catalyst: Claims Module via the FHA Resource Center by emailing answers@hud.gov or by calling 1-800-Call FHA (1-800-225-5342)
About FHA Technology Modernization
With a $40 million allocation from Congress the effort to modernize FHAā€™s outdated technology infrastructure is underway. Starting with the development of a secure, flexible, cloud-based platform, FHA intends to deliver a modern, automated system for lenders, servicers, and other FHA program participants to conduct a full suite of transactions with #FHACatalyst.