Outreach & Publications
Post-Disaster Recovery Resources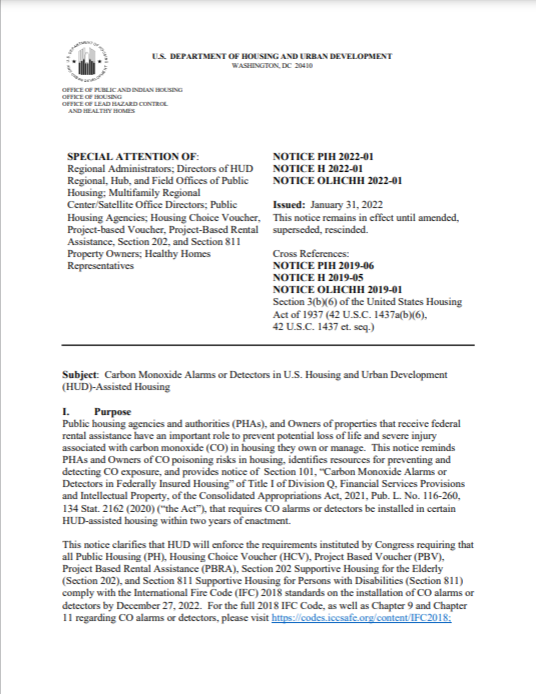 HUD's Offices of Public and Indian Housing, Multifamily Housing Programs, and Lead Hazard Control and Healthy Homes posted a joint Notice on February 2, 2022, requiring carbon monoxide alarms or detectors in their HUD-assisted housing programs starting December 27, 2022.
The notice reminds owners and operators of Public Housing, Project-Based Rental Assistance (PBRA), Housing Choice Vouchers (HCV), Project-Based Vouchers (PBV), Supportive Housing for the Elderly (Section 202), and Supportive Housing for Persons with Disabilities (Section 811) properties of carbon monoxide poisoning risks in housing, identifies resources for preventing and detecting exposure and provides notice of the requirement for alarms or detectors to be installed in certain HUD-assisted housing by December 27, 2022.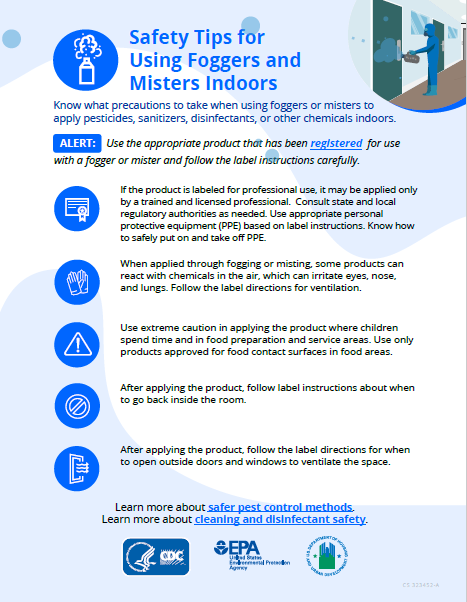 HUD, CDC, and EPA have published this one-page infographic targeted toward homeowners, landlords, and tenants to provide them with easily-read information on what precautions to take when using foggers or misters to apply pesticides, sanitizer, disinfectants, or other chemicals indoors.

Healthy Homes and Disaster Recovery Publications for the Territory of the U.S. Virgin Islands and the Commonwealth of Puerto Rico
Working closely with an extensive range of stakeholders, OLHCHH has developed multiple new publications on implementing healthy homes concepts and practices, customized for the U.S.. Virgin Islands and Puerto Rico. One set focuses on important actions and resources for post-hurricane restoration of homes. The second covers potential housing-related health risks year around. Materials differ in length to enhance usability and target the public and professionals alike. Materials are in English, with Spanish translations coming soon.
The guides are aimed at preventing disease and injury by improving Tribal home environments. Extensive input was received from federal agencies, and groups representing Native Americans, to develop the guides. This means a strong effort to have consistent messaging. The content also was created for relevancy to all Tribes, knowing that they have unique heritages, housing and climatic conditions, and more. One of the highlighted topics is improving ventilation/indoor air quality (IAQ).
Our Tribal and other stakeholders and partners are encouraged to create awareness of these new materials, and to use them in their local communities. In the future, hard copies will be printed and available from HUD.
To maximize usability and reach, the guides are tailored to these audiences:
Tribal Families and Individuals
Housing Professionals serving Tribes
Health and Medical Professionals serving Tribes
Tribal Decision-makers
For more information, please write Clyde.K.Rodkey@hud.gov.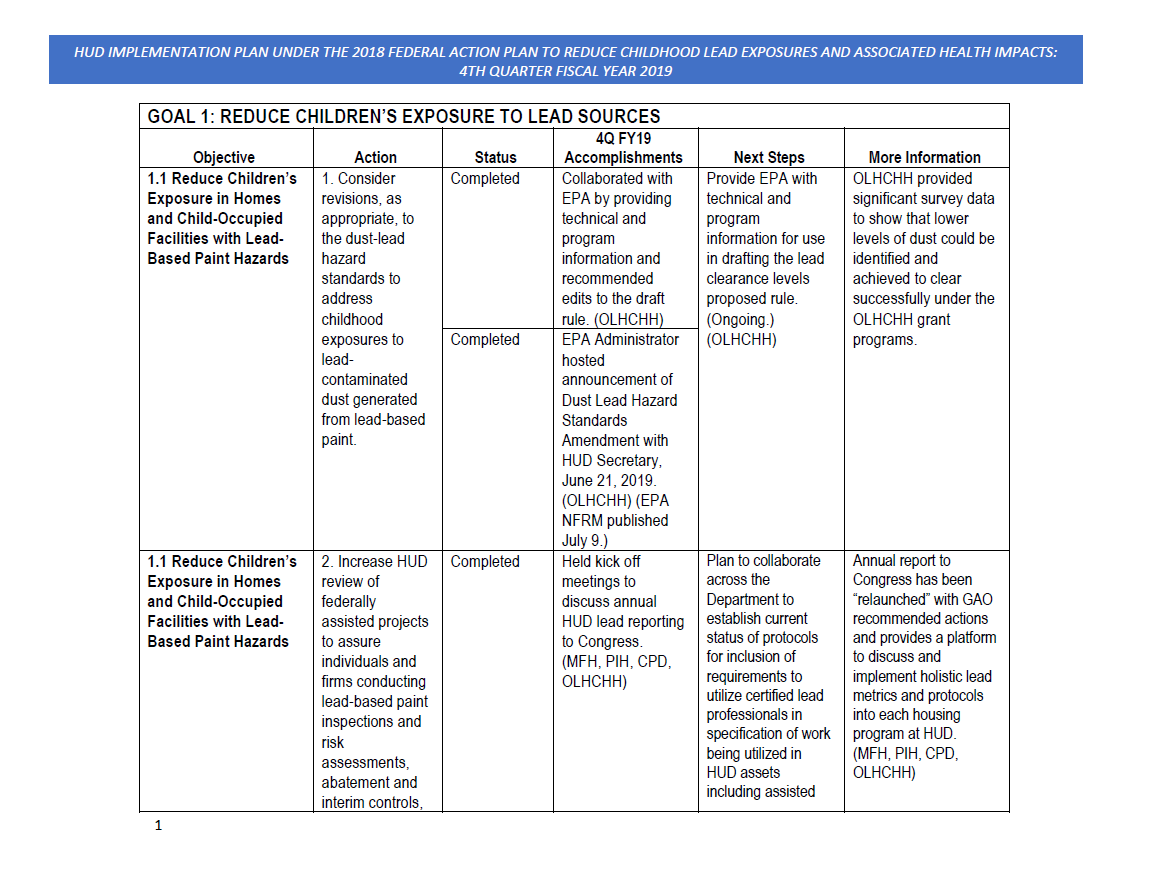 HUD and other federal agencies issued the Federal Action Plan to Reduce Childhood Lead Exposures and Associated Health Impacts, a blueprint for them and their state and local partners within and outside of government to reduce lead exposure and its associated arms. The HUD Implementation Plan describes how multiple HUD offers have been and will be implementing the Action Plan.
The objective of this guide is to describe how effective in-home asthma interventions are coordinated, supported, and funded. The guide summarizes various options for securing sustainable funding for home intervention programs, identifies available resources, and provides snapshots of successful program models.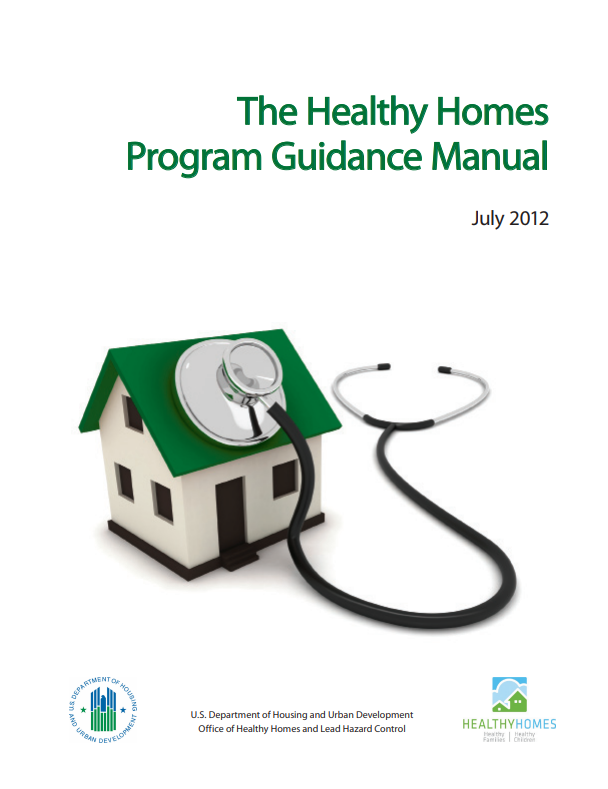 The U.S.. Department of Housing and Urban Development (HUD) Office of Healthy Homes and
Lead Hazard Control (OHHLHC) has issued this Healthy Homes Program Guidance Manual to
advance our nation's efforts to create healthier and safer housing.

The Manual is the result of considerable effort and reflects input from many partners and
stakeholders in the healthy homes community. It is based on proven approaches and
techniques, and the findings of the most current research. The Manual is written for anyone
interested in developing or expanding a healthy homes program.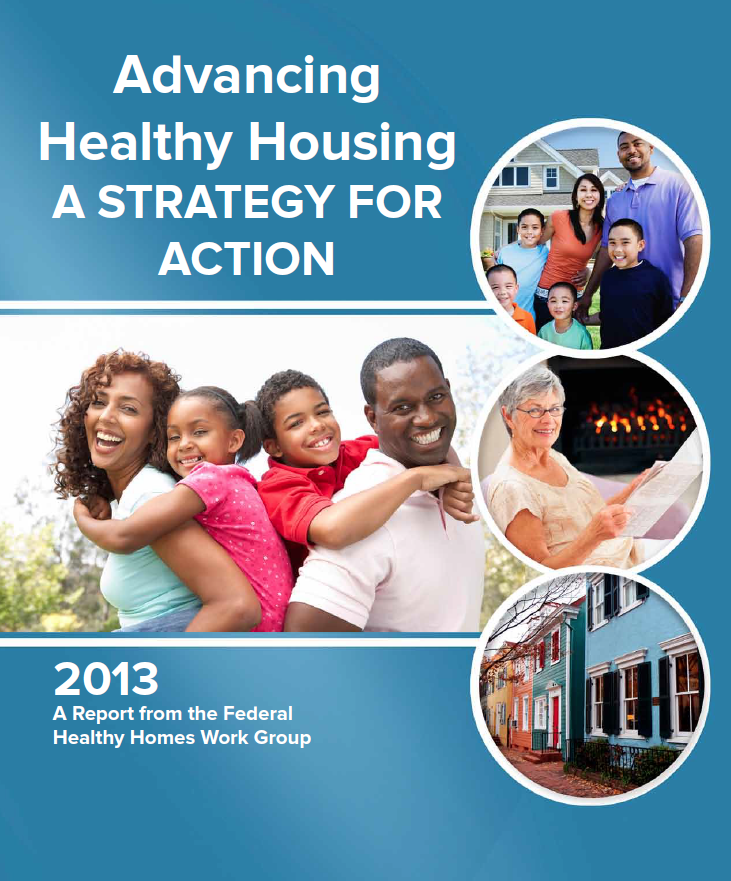 This document - Advancing Healthy Housing: A Strategy for Action - was developed by the federal
Healthy Homes Work Group under the auspices of the President's Task Force on Environmental
Health Risks and Safety Risks to Children. The Strategy for Action paves the way for improving the
lives of Americans by reducing health and safety risks in one of the most meaningful places - the home.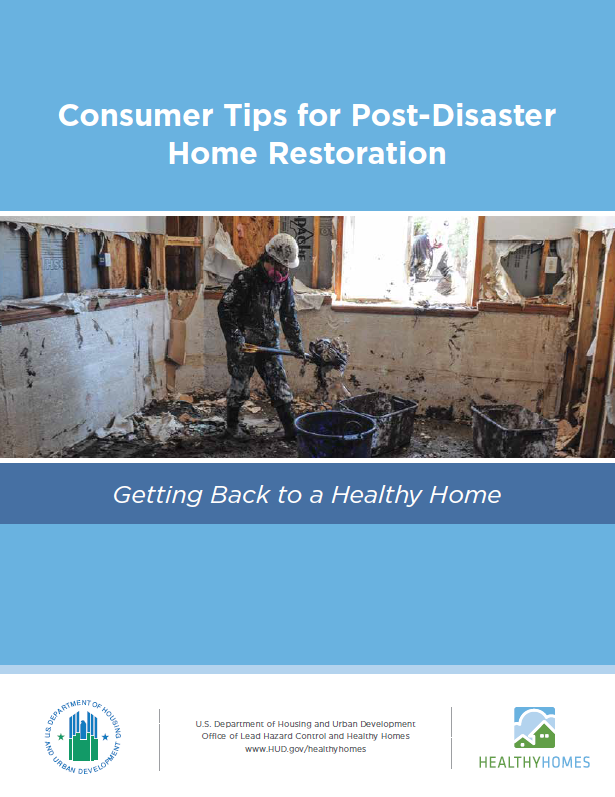 This publication helps homeowners identify hazards, work with contractors to remove hazards, help
ensure the work is done properly, and learn when they can return safely to the home. The publication
discusses seven potential hazards that may impact your health. This publication is designed to be
used only after the proper authorities have said it is safe to return to your home.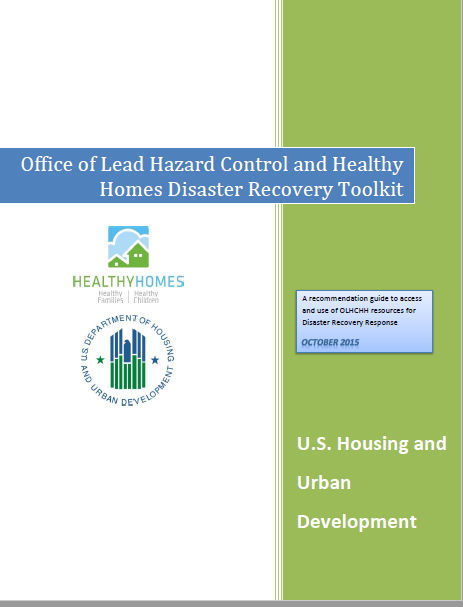 The Office of Lead Hazard Control and Healthy Homes (OLHCHH) has created new resources
for consumers – homeowners and tenants – and stakeholders – home repair firms, renovation firms,
environmental consultants, home supply product retailers, community organizations, non-profit
organizations, local government agencies, and others. These resources address best practices for making
homes healthy during disaster response and recovery. Many natural disasters create hazards that
impact home and families; these include water damage, fire, the release of mold, asbestos and other
indoor air pollutants, and unsafe physical conditions that can cause injury through trips and falls.
Addressing these issues is part of the OLHCHH's overall mission and goals. Our purpose for making
resources available to consumers and stakeholders is to provide evidence-based best practices and
consistent messaging for preventing hazards in the home before a disaster, and safely responding
and rebuilding the home after a disaster.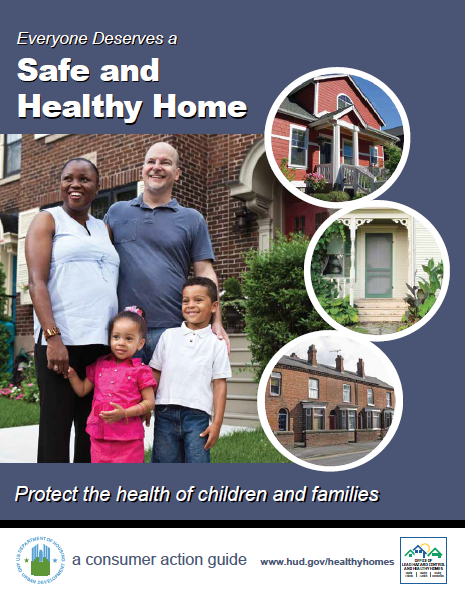 Everyone deserves to live in a healthy home. A home can support the health of your family as much as
a healthy lifestyle and diet. It's important for people of all ages to know how to make their home
safe and healthy for their own health concerns. It is always worth taking the time to make the place
you call home a healthier and safer place to live. Here you will find some simple steps to get you started!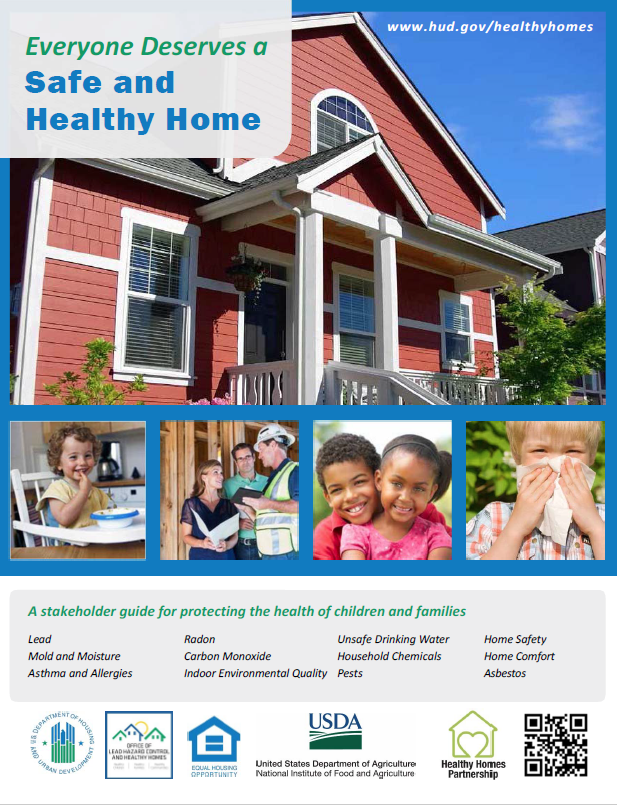 This guide is intended to be a useful tool for people - "stakeholders" who serve all types of families
from all zip codes. A stakeholder can be any person or group of people who serve the local populations
to assist them in maintaining or improving their safety and well being.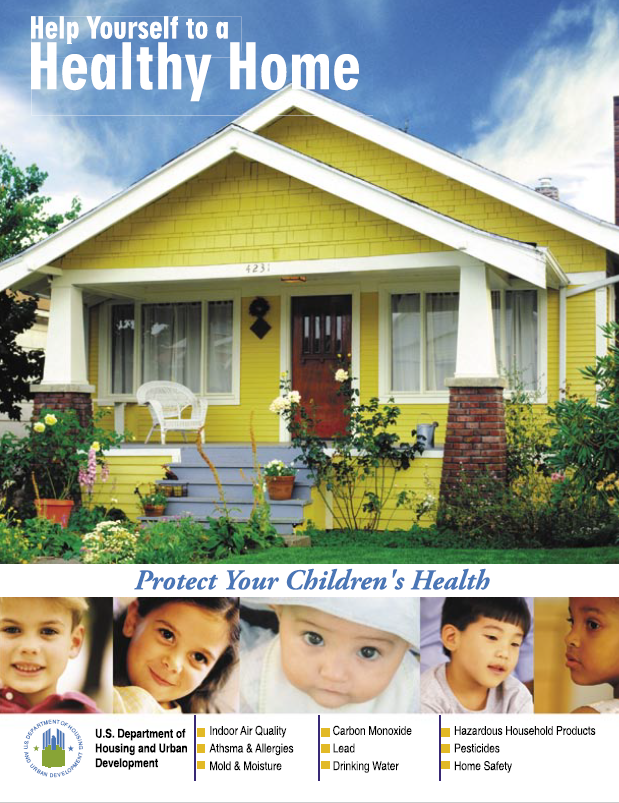 This booklet asks questions about your home and how you live in it. By answering them, you can find
out if your home is healthy or if you need to make some changes. there are nine chapters in this booklet.
Every chapter gives information about a topic, ask questions about it, and gives you simple Action Steps
to protect your children's health. At the end of each chapter, you will find out where to get more help.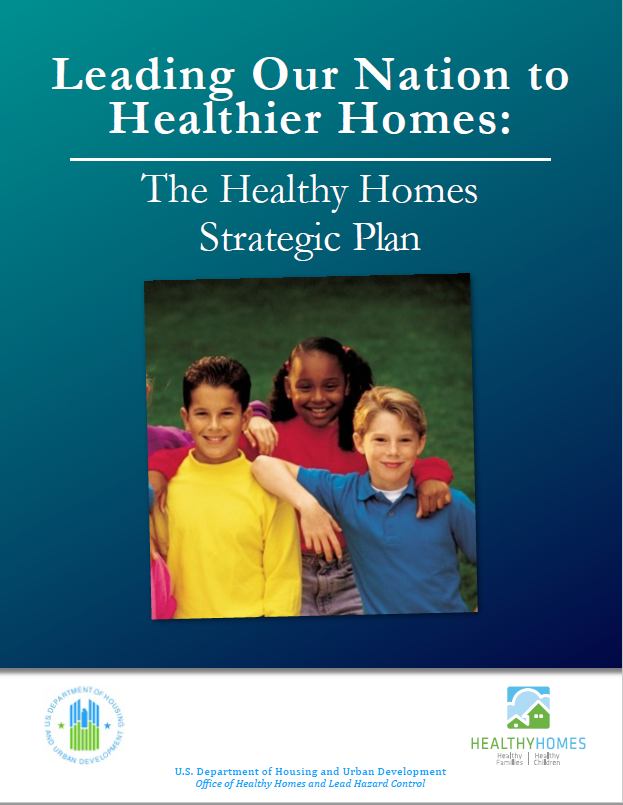 The strategic plan will serve as a road map for the OLHCHH as we strive to protect the health of children
and other sensitive populations in a comprehensive and cost-effective manner. The Strategic Plan is the result
of years of analysis, and represents a synthesis of programmatic experience, research, and community feedback.
The Strategic Plan will help ensure that the Department is focused and effective in achieving program
goals and in supporting its mission of increasing access to safe, decent and affordable housing for all Americans.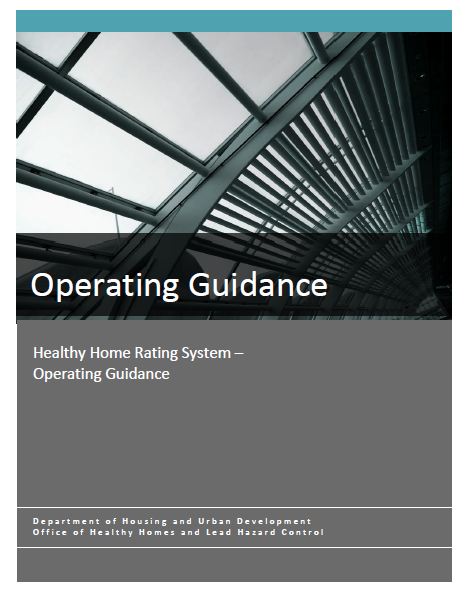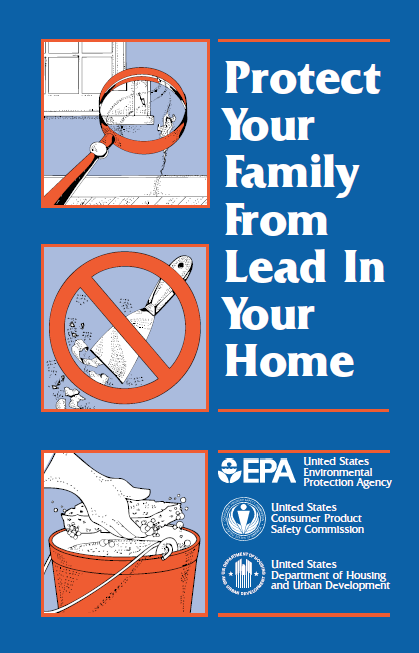 Protect your Family pamphlet explaining the dangers of lead in your home and how to protect your family from lead-based paint hazards.
This guide was developed to help homeowners, volunteers and other workers to restore damaged homes in a
way that puts people first. It includes how-to-methods, tips and improvement ideas for safe restoration that result
in not just a livable dwelling, but a healthy home that offers even more than before.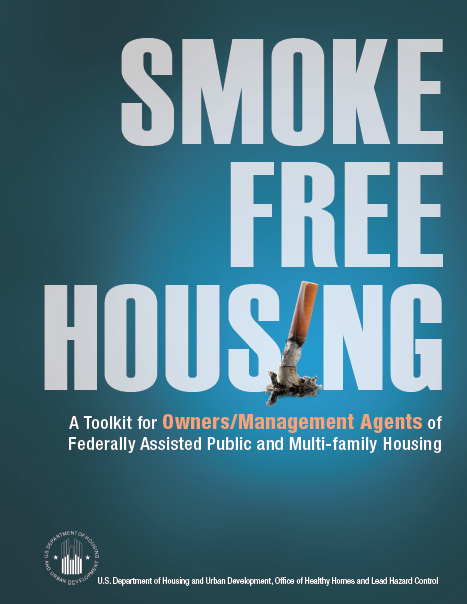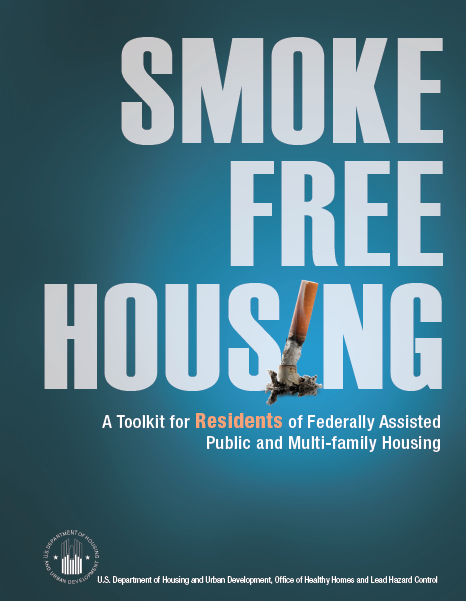 The Lead Paint Safety Field Guide for Interim Controls in Painting and Home maintenance (2019) describes simple work
practices to protect children and workers from lead-based paint surfaces. This is a HUD publication with substantive input also
received from the U.S.. Environmental Protection Agency and the Center for Disease Control Prevention.
Healthy Homes Topic Review Papers
These healthy homes topic papers provide technical summaries of the published literature on six important healthy topics, including: Asthma; Carbon Monoxide; Injury Hazards; Mold; Pesticides/ Integrated Pest Management; and Residential Assessment. The topic papers were last updated in 2011. The OLHCHH is planning to update the papers in 2020. The revised papers will be streamlined and include some changes in the topic areas to improve their usability by community-based home intervention programs.
HHRS Charts
CO Detectors requirement and Encouragement Notice

OLHCHH Factsheets

OLHCHH Infographics

Misc. Lead Graphics