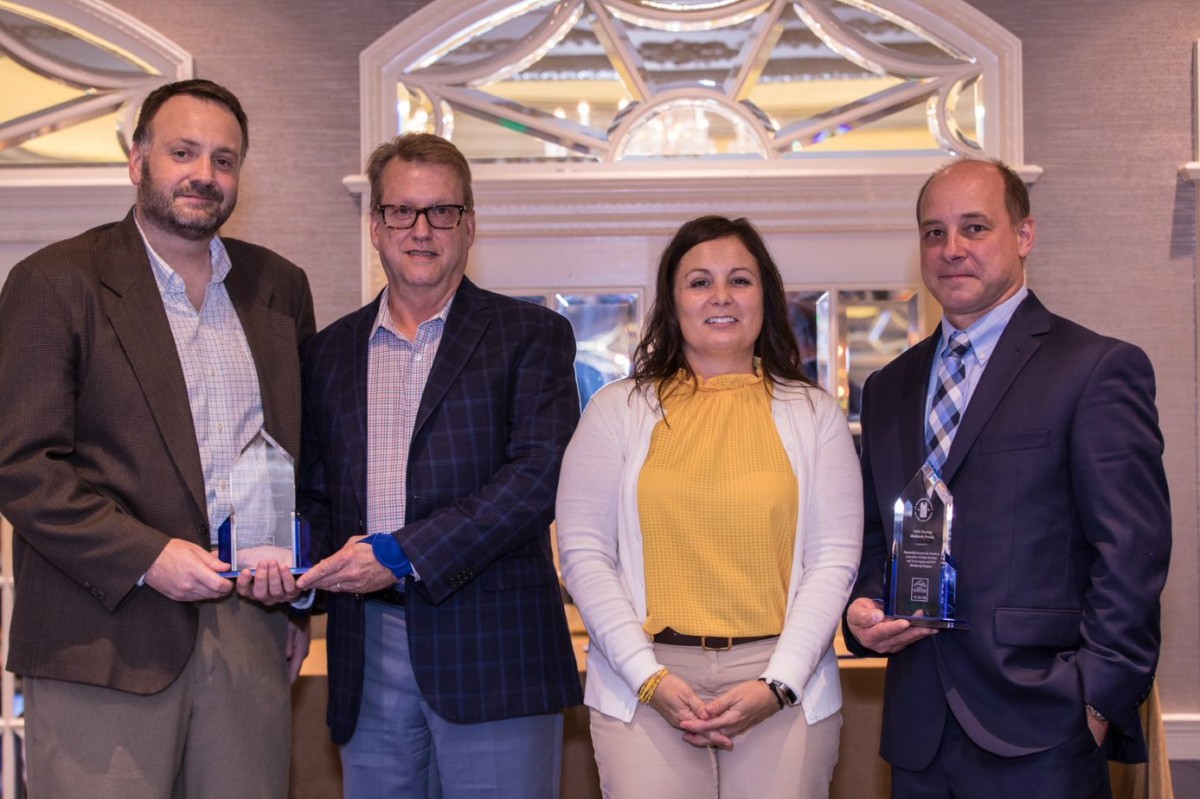 In the above photo here are the 2019 Award winners, left to right: Kyle Hoylman, Partnership Between American Association of Radon Scientists and Technologists (AARST), Hendersonville, NC and HUD (category of Healthy Homes Innovation and Achievement in Public or Multifamily Housing); Dallas Jones, Executive Director, AARST; Michelle Miller, Deputy Director, Office of Lead Hazard Control and Healthy Homes, HUD; and Kurt Martin, Director of Buildings and Zoning, City of Rochester, NY (category of Policy and Education Innovation.)
Welcome to the HUD Secretary's Awards webpage for Healthy Homes 2020! We invite our stakeholders to send nominations for this year's Awards.

Healthy housing is at the core of strong, vibrant communities, and families. Since 2016, HUD's Office of Lead Hazard Control and Healthy Homes (OLHCHH), and our partner, the National Environmental Health Association (NEHA) have partnered on our Awards.

The Award provides a national platform to showcase results from a range of housing and indoor environmental health programs. Awards will be made at NEHA's Annual Educational Conference and Exhibition, July 15, in New York City. Eligible organizations reflect the breadth of the healthy homes arena.

The Announcement Package for this year's Award has all of the information for our stakeholders about the Awards. The deadline for nominating projects and activities this year is March 10. This year's award categories are in these areas:
Public Housing
Multifamily Housing
Policy Innovation
Cross Program Coordination
Innovation in Education and Communications
Research

If you have any questions about the Awards, please contact Clyde.K.Rodkey@hud.gov.
The Announcement Package describes the goals, key dates, award categories, eligible applicants, criteria for reviewing and rating nominations, and submission guidelines. Page 9 of the Announcement notes that all entries must be completed by utilizing the online nomination form at www.neha.org/about-neha/awards/hud-award-healthy-homes.

Photos supporting projects are encouraged (please see page 10)!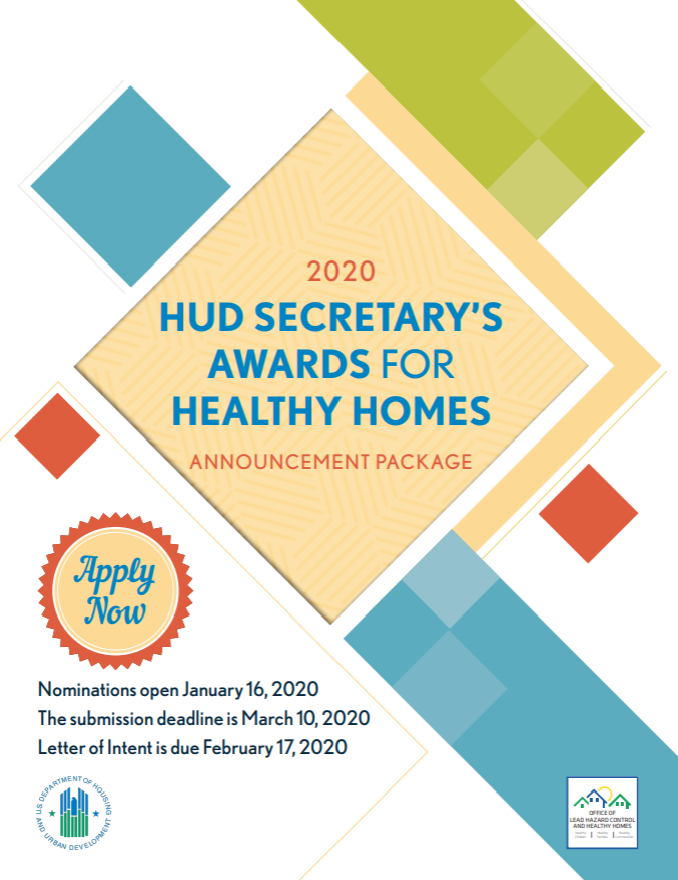 Previous HUD Secretary's Award for Healthy Homes Winners
2019 Award Winners
2018 Award Winners
2017 Award Winners
2016 Award Winners
2015 Award Winners