Interested in entry-level positions at HUD's Office of General Counsel? Applications for the 2024 HUD Legal Honors Program will be available on USAJobs after July 1, 2023.
The OGC Legal Honors Program is the primary entry-level hiring program for HUD's Office of General Counsel. Eligible applicants are 3L law students, graduate students, and students holding a judicial law clerk position. Hiring occurs once a year, and may fill positions in Headquarters, Regional, or Field Offices.
Legal Honors Program Overview
HUD's Legal Honors Program is designed for law students graduating from J.D. and LLM programs, and recent law school graduates completing a judicial clerkship. The Legal Honors Program is HUD's primary hiring program for entry-level attorneys. Approximately 10-20 Legal Honor positions are available annually in headquarters and field offices, subject to available funds.
The program is highly competitive, and candidates are selected on the basis of merit. Selection considerations include factors, such as: academic achievement; law review and other publication work; extracurricular activities such as moot court competitions and legal clinics; employment history; and participation in activities related to HUD's mission. OGC is committed to a diverse and inclusive workforce.
Legal Honors Program Features
Successful candidates begin work in August or September and participate in a 14-month appointment leading into a permanent position and placement, pending bar admission and program completion. During the program, Legal Honors are assigned mentors, rotate to other offices within OGC, and participate in additional training and monthly discussions to enhance their program experience and develop their legal abilities.
Click here for the Legal Honors Flyer
For questions about the program, send an email legalhonors@hud.gov.
Rotations
Legal Honors are provided opportunities to rotate through OGC Divisions in Headquarters and Regional and Field offices. Legal Honors placed in Headquarters rotate through at least three offices within Headquarters with opportunities to rotate into a Regional or Field office. Legal Honors placed in Regional or Field Offices rotate through both the Program Services and Litigation Divisions for six months and pursue at least one rotation in Headquarters.
Training
The Legal Honors program is an opportunity for career and personal development. Legal Honors participate in regular trainings through the appointment, including: bi-weekly trainings aimed at developing the Legal Honor's institutional knowledge, legal skills, and professional development.
Mentorship
Legal Honors are provided multiple opportunities for formal mentorship, including an assigned OGC mentor, a recent Legal Honors graduate mentor, and participation in other Department-wide mentorship programs.
Final Placement
Following the successful completion of the program, the Legal Honors will convert to a permanent position based on the preferences of the participant based on their rotations, and the needs of OGC.
For more information on what to expect as a HUD Legal Honor and why HUD is such a great place to work, please visit our Meet the People of OGC page.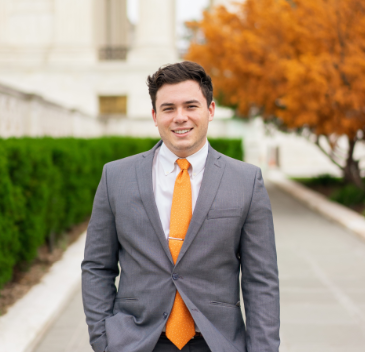 Michael Chavez, Legal Honor '20-'21, Headquarters
"During my Legal Honors program, one of my rotations was with the Single Family Mortgage Division. Before HUD, I worked in single-family housing and abided by many HUD policies. It was a surreal moment when I was then put into a role of facilitating such policy."
Kathleen Kegley, Legal Honor '21-'22, Region VII – Kansas City, MO
"HUD OGC is a great place to work because of the people who work here. Everyone in HUD OGC is talented, knowledgeable, and open to collaboration and mentorship. As a new attorney at HUD, I have grown and learned so much because of the people who have mentored and helped me."
Ocoszio Jackson, Attorney-Legal Honor '17-18, Region IV-Atlanta
"As a Legal Honors, I was provided with the opportunity to advance the mission of the Agency and have autonomy over my matters. There is an expectation that you will perform at a high level early on and that has provided me with the opportunity to show up over and over again to further HUD's mission. Along the way, I was guided by attorneys across the country who appreciated my enthusiasm and ability. My mentors and colleagues fueled my willingness to learn and have motivated me as I continue to grow within my role."
Application and Selection Process
Eligibility
At the time of application, eligible participants for the Legal Honors Program must be U.S. Citizens or U.S. Nationals who are: (1) Third-year law students who will earn their J.D. by June 2023; OR (2) Graduate law (LLM) students in their last year of study who will graduate by June 2023; OR (3) A law school graduate holding a current judicial law clerk position whose clerkship ends no later than September 2023. Current law students and recent graduates with diverse interests and experiences are encouraged to apply.
Because the program is for entry-level attorneys, applicants cannot be sworn into a State Bar until after the first day of the Program. Applicants may have taken the bar exam and received results before the first day, but they cannot have been admitted to the bar until after the first day of the program.
Application Process - Applications for the 2024 HUD Legal Honors Program will be available on USAJobs after July 1, 2023.

The OGC Legal Honors Program is offered once a year, with the application starting in the late-summer and early-fall of each year. You may preview the application from the 2023 HUD Legal Honors program at this link on USAJobs. You may also follow the Legal Honors social media pages for additional updates (Facebook, Instagram and Twitter).
During the application cycle, applicants are required to submit the following materials through the USAJobs.gov website by the designated application deadline:
Application
Resume
Official law school transcript and the law school's grading system explanation.
A legal writing sample between five to ten pages (double-spaced)
List of three references and contact information (professional or academic)
A short cover letter, addressed to the Legal Honors Program, no more than 1 page in length, summarizing your interest in HUD. (Optional)
Applications for the 2024 HUD Legal Honors Program will be available on USAJobs after July 1, 2023.
Candidates are selected based on HUD's assessment of their application materials and interviews. Selected candidates are extended offers from either the HUD Headquarters Office or Regional or Field Offices based on the selected candidate's stated preferences in the application and the needs of HUD.
For more information, please see our FAQ page.
For a full list of benefits, please see the Summary of Benefits here.
For questions related to the OGC Legal Honors Program email.
HUD is fully committed to diversity and inclusion in the workplace. All individuals are welcome at HUD regardless of age, color, disability, national origin, race, religion, sex (including pregnancy, gender identity, and sexual orientation), parental status, family medical history, genetic information, political affiliation, and military service or non-merit based factors. It is the inextricable link between who we are and how we think that makes HUD a successful organization
The United States government does not discriminate in employment on the basis of race, color, religion, sex (including pregnancy and gender identity), national origin, political affiliation, sexual orientation, marital status, disability, genetic information, age, membership in an employee organization, retaliation, parental status, military service or other non-merit factor.
For information on Veterans' Preference hiring authority, please review the information at this link: https://www.fedshirevets.gov/job-seekers/veterans/special-hiring-authorities/.