BABA applies to HUD's recipients of "Federal Financial Assistance" (FFA), meaning grants, cooperative agreements, direct assistance, loan guarantees, and other financial assistance, which were obligated by HUD after the relevant implementation date for BABA. BABA requires that all iron, steel, manufactured products, and construction materials used in an "infrastructure project" with any FFA must be produced in the United States, unless the awarding Federal Agency has issued an applicable waiver. The domestic content procurement is known as the "Buy America Preference" (BAP). For more information, please refer to the Frequently Asked Questions (FAQs) Page.
Does BABA Apply To Me?
Please refer to the below graphic to see if BABA applies to you under the current regulations. Note that these regulations may be amended by OMB over time.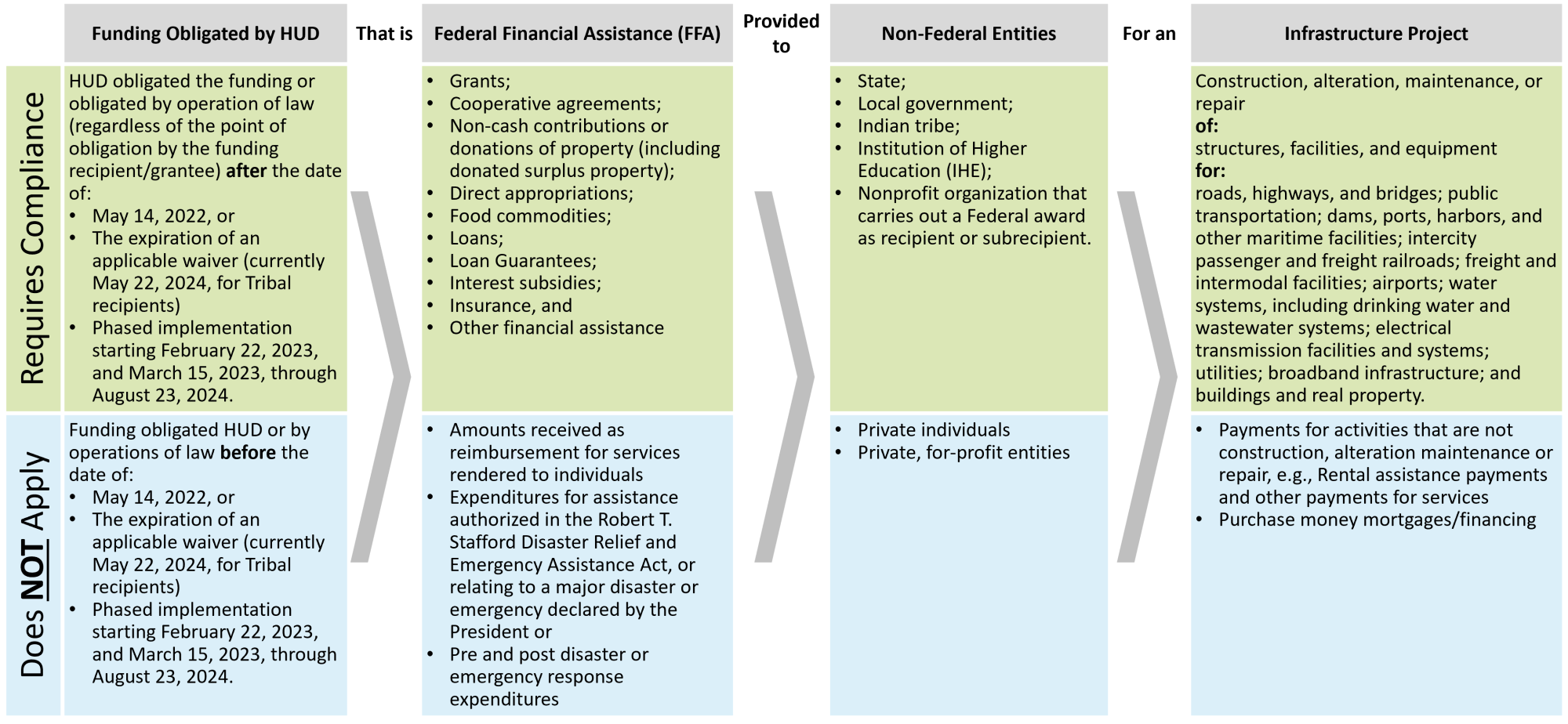 *For-Profit Entities are not included in this definition when applying the statutory Buy America Requirement to prime recipients of HUD awards. For-Profit Entities may be subject to the Buy America Requirement as the subrecipient/sub-awardee.
HUD's Phased Implementation Schedule
While BABA became effective on May 14, 2022, HUD has published a series of waivers to allow for a phasing-in of the BAP with respect to HUD's FFA programs. Specifically, HUD has waived application of the BAP until the below effective dates depending on the program and the product listed in HUD's Phased Implementation Waiver. Please refer to HUD's Phased Implementation Schedule below. For Tribal Entities receiving FFA from HUD, HUD has waived the application of the BAP through May 22, 2023.