Lena Albibi, Program Analyst, Fair Housing and Equal Opportunity - Emcee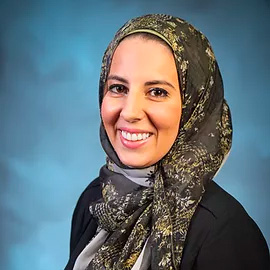 Lena Albibi is a Program Analyst in the U.S. Department of Housing and Urban Development's (HUD) Office of Fair Housing and Equal Opportunity (FHEO) in the Policy and Legislative Initiatives Division. Ms. Albibi is a recent recipient of the Service to the Citizen: Champions of Change Award, which recognizes public servants who demonstrate excellence in their delivery of services that impact the public's lives.
Previously, Ms. Albibi worked at a Fair Housing Assistance Program (FHAP) as a Human Rights Specialist for the Fairfax County Office of Human Rights and Equity Programs (OHREP). During her time there, she also served as an Advisor to the Fairfax County Student Human Rights Commission and mediator for the County's Alternative Dispute Resolution (ADR) Office. Her work has primarily focused on civil rights and housing discrimination.
Ms. Albibi has a Bachelor of Arts in Communication from Florida State University and a Master of Arts in International Affairs from Georgetown University. In 2012, Ms. Albibi earned her Juris Doctorate from the Elisabeth Haub School of Law in New York.