I Want To
Fair Housing And Equal Opportunity
The mission of the Office of Fair Housing and Equal Opportunity (FHEO) is to eliminate housing discrimination, promote economic opportunity, and achieve diverse, inclusive communities by leading the nation in the enforcement, administration, development, and public understanding of federal fair housing policies and laws.
FHEO protects people from discrimination on the basis of race, color, religion, sex, national origin, disability, and familial status.  In addition, housing providers that receive HUD funding, have loans insured by the Federal Housing Administration (FHA), as well as lenders insured by FHA, may be subject to HUD program regulations intended to ensure equal access of LGBT persons. 
Featured Fair Housing News
Want timely access to published Fair Housing guidance, news, legal actions, events, and activities?  Subscribe to the FHEO News listserv (mailing list) by clicking on the following link:
FHEO Email List
November
Thursday, November 16, 2017
HUD CHARGES KANSAS PROPERTY OWNERS WITH HOUSING DISCRIMINATION AFTER ALLEGED SEXUAL HARASSMENT OF TWO FEMALE TENANTS
October
Friday, October 13, 2017
Friday, October 6, 2017
Tuesday, October 3, 2017
September
Tuesday, September 5, 2017
August
Thursday, August 10, 2017
Tuesday, August 8, 2017
Wednesday, August 2, 2017
June
Wednesday, June 7, 2017
May
Monday, May 22, 2017
Tuesday, May 16, 2017
Wednesday, May 10, 2017
Wednesday, May 3, 2017
April
Wednesday, April 19, 2017
Tuesday, April 4, 2017
March
---
Search Enforcement Activity Archive
---
Learn About Fair Housing Programs
Not sure if you are a victim of housing discrimination? A fair housing organization near you may be able to assist. There are professionals available to help you, conduct testing and investigate your complaint. You may also get fair housing education and outreach materials.
---
Learn About Rules & Initiatives

Get Involved In Your Community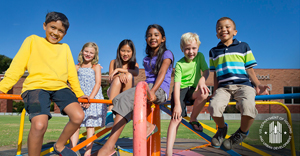 The AFFH rule fulfills a long-stan ding obligation under the Fair Housing Act for HUD-funded recipients to take affirmative steps to dismantle historic patterns of segregation and eliminate disparities in access to opportunity regardless of protected class. AFFH is built on the fundamental ideal that the doors of opportunity should be open to everyone.
Popular Topics
Mobile App & Online Systems