The Office of Diversity and Inclusion
The Office of Diversity and Inclusion (ODI) advises on diversity and inclusion (D&I) matters that require cross-functional analysis, and research, including recruitment, retention, talent management, workforce planning and employee engagement efforts for Department-wide D&I. While working closely with executive leaders to advance D&I as core values of the organization and its strategic human capital objectives.
We examine policy options, data trends, and employee survey findings that affect the management of HR policy, to ensure that HUD recruits and retains talented individuals from all communities. ODI develops comprehensive strategies; like those found in the private sector and successful agencies, to drive and integrate D&I practices throughout HUD, and to help build a diverse and inclusive workforce representative of individual and organizational cultures, all while complying with merit principles and applicable Federal laws.
ODI assists HUD program offices in accomplishing their varied missions as they develop a strategic focus on D&I, allowing them to prepare for shifting workplace demographics, improved services to all populations, and innovation for the future.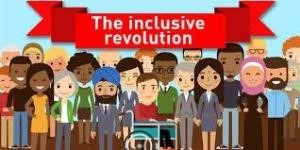 Commitment
We recognize the true value of diversity is the potential to increase group intelligence. We know the real benefit of inclusion as a management strategy is to successfully bring together diverse groups of ideas, identities, and information to improve employee engagement and solve difficult problems. Implicit in all this is the notion that D&I goes well beyond race, gender, and diversity of thought. However, it is the inextricable ink between who we are and how we think that makes the fundamental ingredients which drives organization performance.
Diversity and inclusiveness is the cornerstone of high organizational performance. Therefore, all executives, managers, supervisors and employees are called upon to be role models who exhibit behaviors of acceptance, inclusion, and accountability. To this end, all individuals are welcome at HUD regardless of age, color, disability, national origin, race, religion, sex (including pregnancy, gender identity, and sexual orientation), parental status, family medical history, genetic information, political affiliation, and military service or non-merit based factors.
Reports / Policy
HUD Wide Overview