Due to the lapse in Congressional Appropriations for Fiscal Year 2019, the U.S. Department of Housing and Urban Development (HUD) is closed. HUD websites will not be updated until further notice. For more information, see HUD Contingency Plan for Possible Lapse in Appropriations.
1/15/2019 EMPLOYEE UPDATE:
If you are planning to separate from a HUD facility during the furlough, you are responsible for returning Federal property that has been assigned to you. Return of property will alleviate any unnecessary delays when transferring to a new Federal agency, and the release of your final salary paycheck and lump sum annual leave if applicable. To receive instructions on how to return such property HQ separating employees should contact Nelson.R.Bregon@hud.gov and field office separating employees should contact Lisa.Surplus@hud.gov or patty.c.whitehouse@hud.gov. All property must be in good working condition.
1/14/2019 UPDATE:
For information regarding today's operating status and snow dismissal procedures, please visit OPM.gov.
1/11/2019 UPDATE:
Pay and Benefits Information for Furloughed Employees https://www.hud.gov/sites/dfiles/Main/documents/FactSheet-PayandBenefits.pdf.
Specific Program Shutdown Questions and Answers https://www.hud.gov/sites/dfiles/Main/documents/ShutdownFAQs.pdf.
1/9/2019 EMPLOYEE UPDATE:
Attached is the form for employees who choose to file a claim for unemployment compensation. This SF-8, Unemployment Compensation form, has been prepopulated with the pertinent HR information needed for your convenience. https://www.hud.gov/sites/dfiles/Main/documents/SF-8_Unemployment_Compensation-HUD.pdf
1/7/2019 EMPLOYEE UPDATE:
The EAP provides counseling, financial and legal services and convenient access by phone or on the web. Employees can call 800-222-0364 or (888) 262-7848 (TTY) from anywhere in the United States to receive immediate assistance, 24 hours a day, 365 days a year.
You can also obtain information and resources online at FOH4You.com (http://www.foh4you.com). On FOH4You.com, you will have easy access to educational materials, self-assessment tools, and specific information on available EAP services.
1/3/2019 UPDATE FOR EMPLOYEES:
OPM has set up a central lapse guidance page on their website, at www.opm.gov. This website provides special instructions for this lapse, and information to communicate with creditors, mortgage companies, and landlords. It is recommended you continue to check the HUD hotline 1-866-463-6483 for additional updates regarding the Federal government closure. For information about Federal Benefits during the shutdown click on this link.
HUD No. 18-053
(202) 708-0685
FOR RELEASE
Monday
June 4, 2018
JUNE IS NATIONAL HEALTHY HOMES MONTH
HUD plans month-long activities to create greater awareness around housing and its impact on health
WASHINGTON - Homes and health are inextricably linked together, reflect two of the most basic needs of a society, and serve as an indicator of the strength of the nation. In an effort to help families create healthier living conditions for themselves and their kids, the U.S. Department of Housing and Urban Development (HUD) is kicking off the third annual National Healthy Homes Month (NHHM).
This year's theme, Unlocking the Potential of America's Children: Check Your Home-Protect Your Family, focuses on the opportunity to protect current and future generations of children from the exposures to lead from contaminated paint, dust, and soil.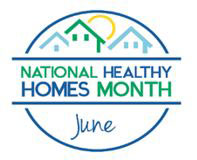 Last week, Secretary Ben Carson kicked off National Healthy Homes Month at a housing and health symposium at the University of North Carolina-Greensboro where he announced Protect our Kids! – a Department-wide enforcement campaign to get landlords and sellers of older homes to fulfill their responsibilities to disclose lead-based paint hazards in their properties. The month will conclude with the National Healthy Homes Conference, held in conjunction with the National Environmental Health Association's Annual Educational Conference, June 25-28, in Anaheim, California.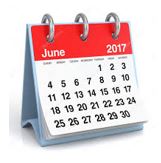 Throughout the month, HUD's Office of Lead Hazard Control and Healthy Homes and its partners seek to increase awareness about health and safety hazards in the home, and to examine new methods to protect families.

"Making homes safe and healthy involves collaborations among federal and local agencies, residents and community organizations," says Matt Ammon, Director of HUD's Office of Lead Hazard Control and Healthy Homes.  "During Healthy Homes Month, we're mobilizing the collective efforts of Federal, State and local health and housing professionals to protect families where they spend most of their time—in their home, because it's hard to be healthy when your home is making you sick."
Since 1993, HUD's lead hazard control grant programs created more than 200,000 lead-safe homes for lower income families in 45 states. In addition, HUD's Office of Lead Hazard Control and Healthy Homes offers a wide range of educational tools, products, and resources for having and maintaining a healthy home. A specially designed toolkit has been developed for professional audiences, so that they can reach out to the residents and other stakeholders they serve.  The toll-free National Lead Information Center (1-800-424-LEAD) can also provide additional information.
Visit HUD's website to learn more about National Healthy Homes Month 2018 and upcoming events.  Additionally, check out HUD's Healthy Homes App to get tips on potentially serious health and safety problems in the home and the steps to take to protect your home and family. HUD's Healthy Homes App is available via Apple iTunes and Google Play.