Federal Housing Administration
At the Federal Housing Administration (FHA), we provide mortgage insurance on loans made by FHA-approved lenders. In fact, we're one of the largest mortgage insurers in the world. Since 1934, we've helped millions of families become homeowners. Today, we insure mortgages for single family, multifamily, and residential care facilities nationwide.
---
Latest News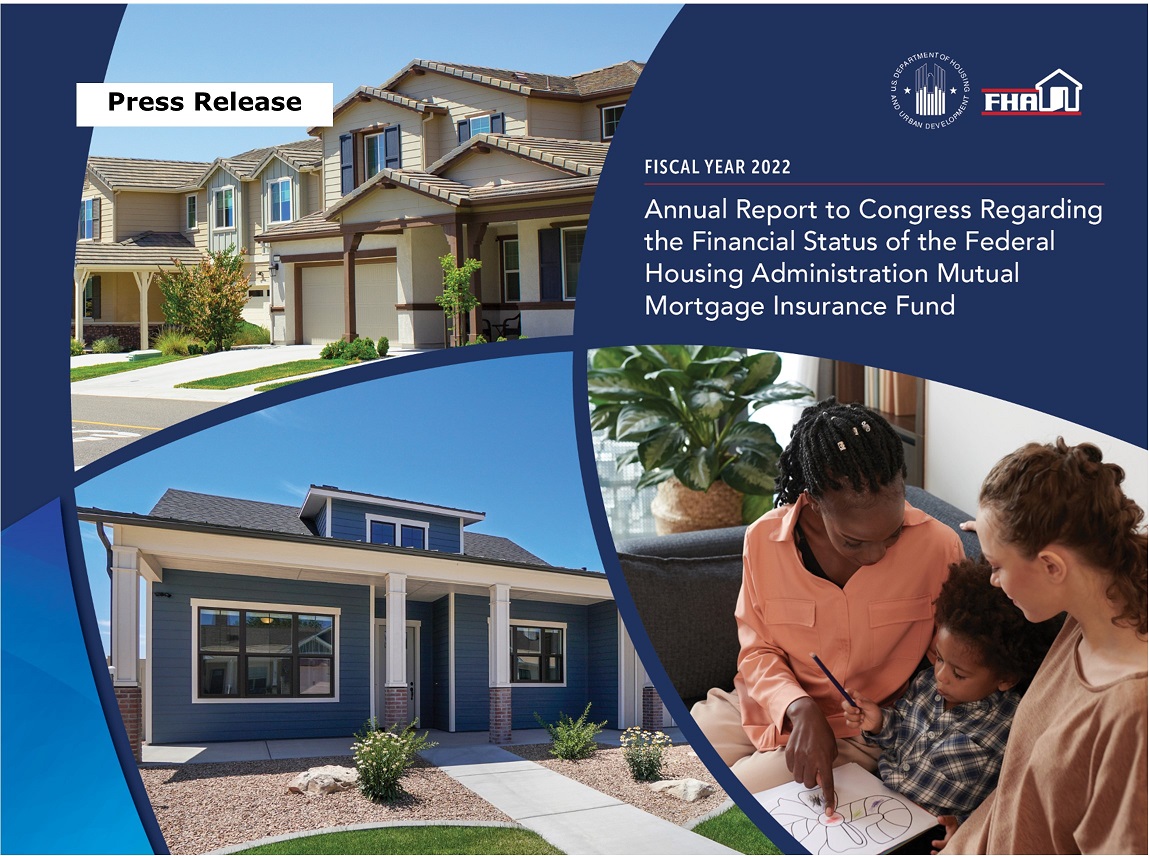 Mutual Mortgage Insurance Fund Annual Report for FY 2022
Our fiscal year 2022 Mutual Mortgage Insurance Fund annual report to Congress highlights FHA's leading role in supporting first-time homebuyers and borrowers of color.



November 15, 2022
Proposing Annual Adjustments to Loan Limits for Personal Property Manufactured Homes
We are proposing a methodology for regularly adjusting the Title I Manufactured Home Loan Program loan limits to make the program a more useful source for affordable loan financing of manufactured homes titled as personal property.


October 18, 2022
Press Release
Updated Guidance for Servicers of Home Equity Conversion Mortgages
We have modified our requirements for servicers of Home Equity Conversion Mortgages related to providing notice to a borrower's estate and others following a HECM becoming due and payable due to the death of the last surviving borrower.



August 31, 2022
---
Business Resources
From housing to healthcare facilities, our business resources can help FHA insurance program participants stay informed. Review our guides, policy updates, and other tools to get the information you need and better serve your customers. Access special COVID-19 guidance for all FHA and Office of Housing Program Participants.

Stay up to date on the latest FHA and Office of Housing program information by subscribing to our email updates.