LEN WOLFSON
Assistant Secretary for Congressional and Intergovernmental Relations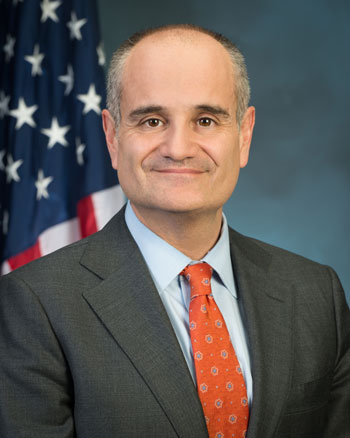 Len Wolfson was nominated by President Trump to serve as Assistant Secretary for Congressional and Intergovernmental Relations at the U.S. Department of Housing and Urban Development, and confirmed by the U.S. Senate on December 22, 2017. A HUD veteran, he brings with him more than 20 years of experience in the public and private sectors.
Mr. Wolfson mostly recently served as the Associate Vice President for Legislative Affairs at the Mortgage Bankers Association. In that capacity, he was responsible for formulating and implementing the mortgage industry's legislative agenda - representing MBA's more than 2,200 members on Capitol Hill on a wide array of issues including housing finance reform, the Dodd-Frank Act, and tax policy.
Before joining MBA, Mr. Wolfson served at HUD during the Bush Administration from 2005 to 2008 as the General Deputy Assistance Secretary for Congressional Relations. While at HUD, he oversaw the Administration's successful efforts to pass the FHA Modernization Act as part of the Housing and Economic Recovery Act of 2008.
Mr. Wolfson began his political career in 1996 on the staff of Representative Christopher Shays (R-CT), his hometown congressman, whom he served for eight years. He also worked on the Bush-Cheney campaign in 2004, leading the president's reelection efforts in northwest Pennsylvania.
Mr. Wolfson is a graduate of the University of Connecticut and rabid fan of the UConn Huskies.