Section 3
The Section 3 program requires that recipients of certain HUD financial assistance, to the greatest extent possible, provide training, employment, contracting and other economic opportunities to low- and very low-income persons, especially recipients of government assistance for housing, and to businesses that provide economic opportunities to low- and very low-income persons. 
If you are a recipient of government assistance for housing or if your household income falls below HUD's income limits, you may qualify as a Section 3 resident or Section 3 business concern. Learn more about Section 3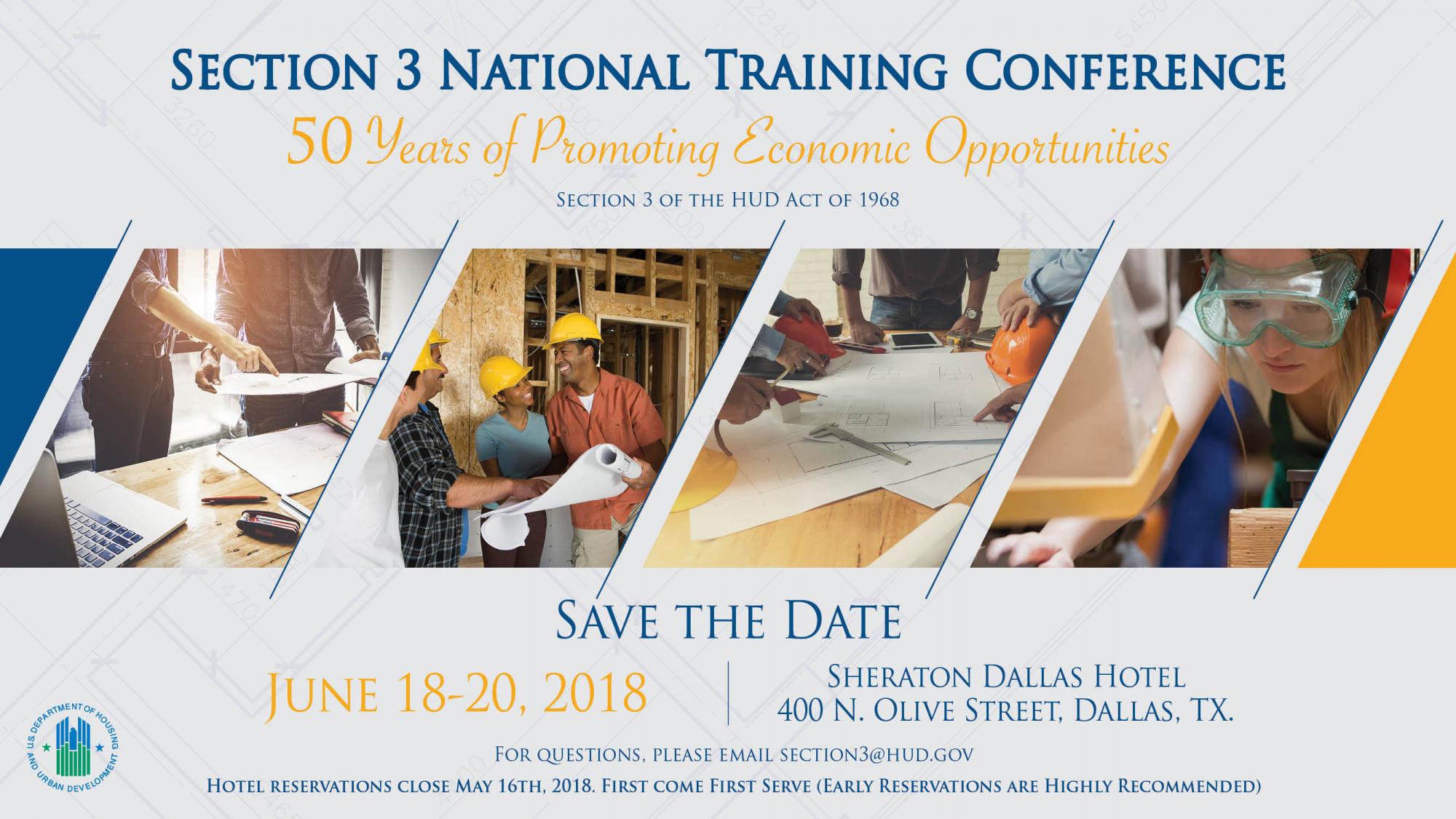 PROPOSED SECTION 3 REGULATION 
Since 1994, the Section 3 program has been governed by an interim regulation. For the first time in 20 years, HUD is proposing a new rule that would expand opportunities for public housing residents and low-income workers and increase contracting opportunities for local businesses. The proposed rule clarifies definitions eases barriers to reaching compliance and grantees are implementing consistent procedures.
SECTION 3 ARCHIVE
HELP

SECTION 3 NEWS
TESTIMONALS
SECTION 3 REPORTING (HUD FORM 60002)
 

All direct recipients of HUD funding covered by Section 3 must submit Form 60002 annually. All reports must be submitted in the Section 3 Performance Evaluation and Registry System ( SPEARS).

Please click here to learn more about the submission process.
SECTION 3 BUSINESS REGISTRY
Receive the Latest Section 3 News and Information. Join the Section 3 Listserv Today!
POPULAR LINKS
---
COMPLAINT REGISTER FORM 958
---