Resource Desk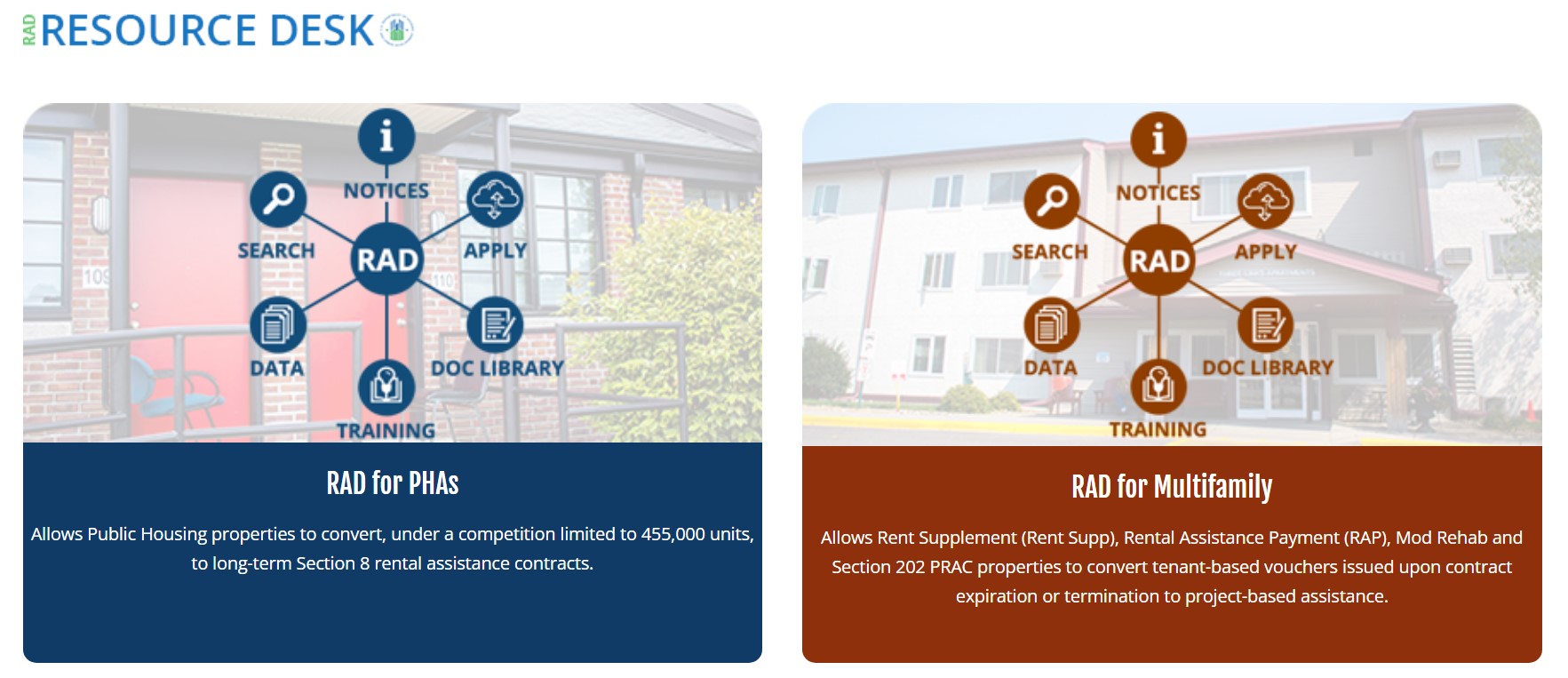 The RAD Online Resource Desk serves as a comprehensive information archive enabling searches of all published guidance on the Rental Assistance Demonstration. The Desk also serves as the main portal for Demonstration participants to ask questions, search for information and forms, upload documents, and track their progress toward closing. Access is available to the public as well as HUD employees and PHA staff.
In addition to maintaining a searchable database of statutes, rules, regulations, notices, memoranda, directives and guidelines that are applicable to this Demonstration, the Desk also provides answers to questions submitted by participants on the implementation and application of the rules and regulations governing the Demonstration. Previously asked questions are returned with search results. Additionally, users may submit new questions if their questions are not (yet) found in the Resource Desk's archive.
In order to use this online tool, applicants must first become registered users of the RAD Resource Desk. To become a registered user, please follow these easy steps:
Log onto the Resource Desk Registration and Login page (www.radresource.net).
Click on the blue button labeled "New User" found in the center of the page.
Fill in the required information on the Registration page, and hit the "Submit" button.
Follow up with any further instructions you are sent by email. You should also receive email confirmation that your registration account has been established.
If you encounter any technical difficulties with the registration process, and/or with any other aspect of the Resource Desk, please contact resourcedesk@radresource.net.