RAD Newsletter
This Newsletter is targeted primarily to public housing agencies (PHAs), Multifamily owners, lenders, investors, and other development partners who are participants in the RAD program. It will include information on key program statistics, news, and special events that take place each month. Additionally, each issue will highlight a few recently closed projects. See the lastest edition, "RAD Hits 100,000 Homes Preserved" below.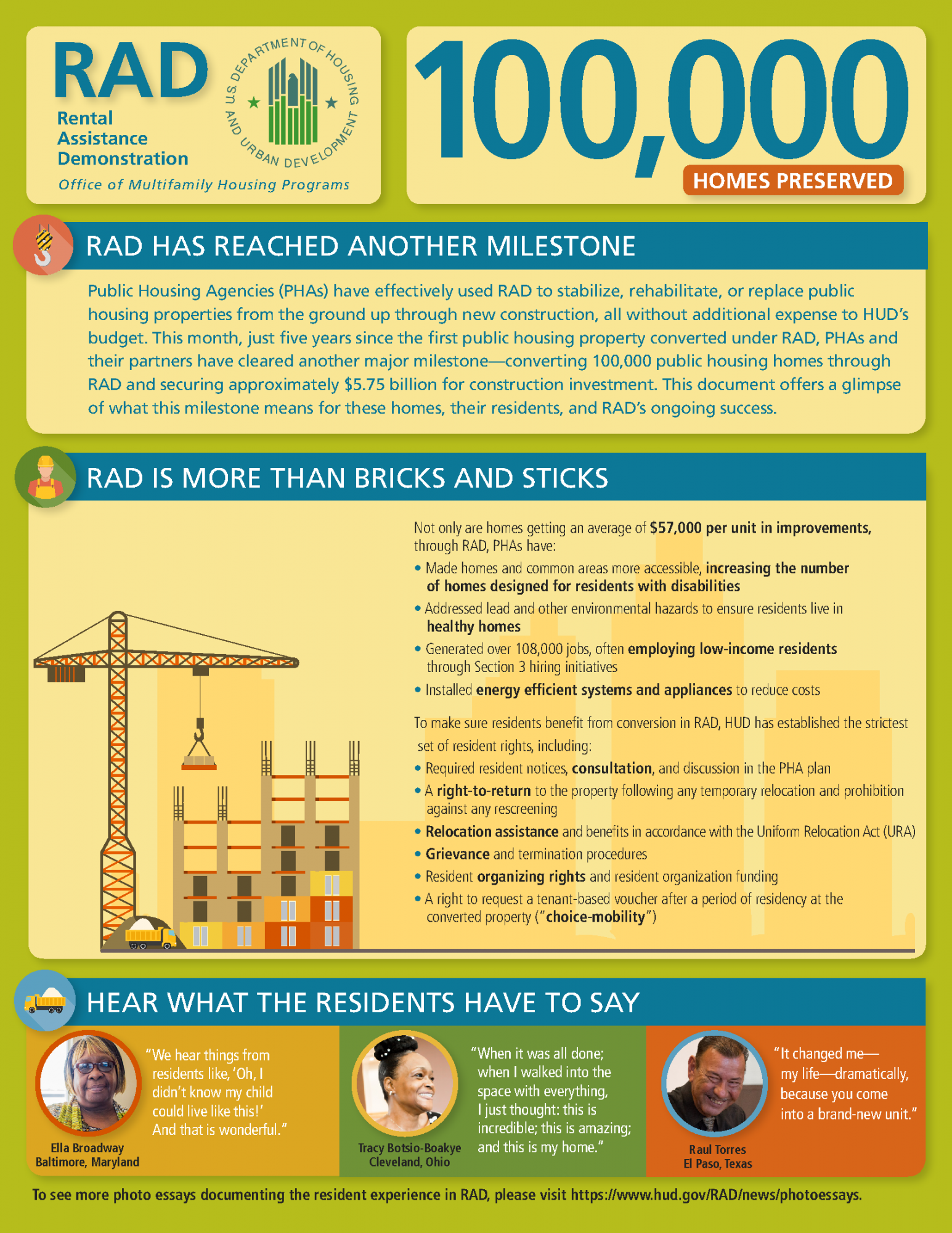 As RAD celebrates converting 100,000 public housing homes, we have produced a graphic flyer that seeks to capture RAD across the USA, the resident's experience under RAD and look forward towards the future of the Demonstration. 
More Archived Newsletters
RAD Hit's 100,000 Homes Preserved! Read more about this momentous milestone on how RAD was used to stabilize, rehabilitate or replace public housing properties. Topics include "RAD is More than Bricks and Sticks," "RAD Across America," and "RAD Trends 2013-2021."