RAD Newsletter
This Newsletter is targeted primarily to public housing agencies (PHAs), Multifamily owners, lenders, investors, and other development partners who are participants in the RAD program. It will include information on key program statistics, news, and special events that take place each month. Additionally, each issue will highlight a few recently closed projects.
HUD Creates New Pathway to Create New Deeply Affordable Housing; 220,000 Available Units of Authority Eligible for Construction." Public Housing Authorities (PHAs) have a new pathway to leverage their existing public housing "Faircloth Authority" to create new deeply rent-assisted housing through the Rental Assistance Demonstration (RAD). Faircloth-to-RAD conversions will establish a long-term, reliable rental subsidy contract for the new housing units, which will help PHAs and their partners to more readily finance the development of the new properties. The guidance is located here and our fact sheet on Faircloth to RAD is located here.
---
To receive an electronic copy of previous newsletters, send us an email to RAD@hud.gov.
---
RAD Reaches Another Big Milestone!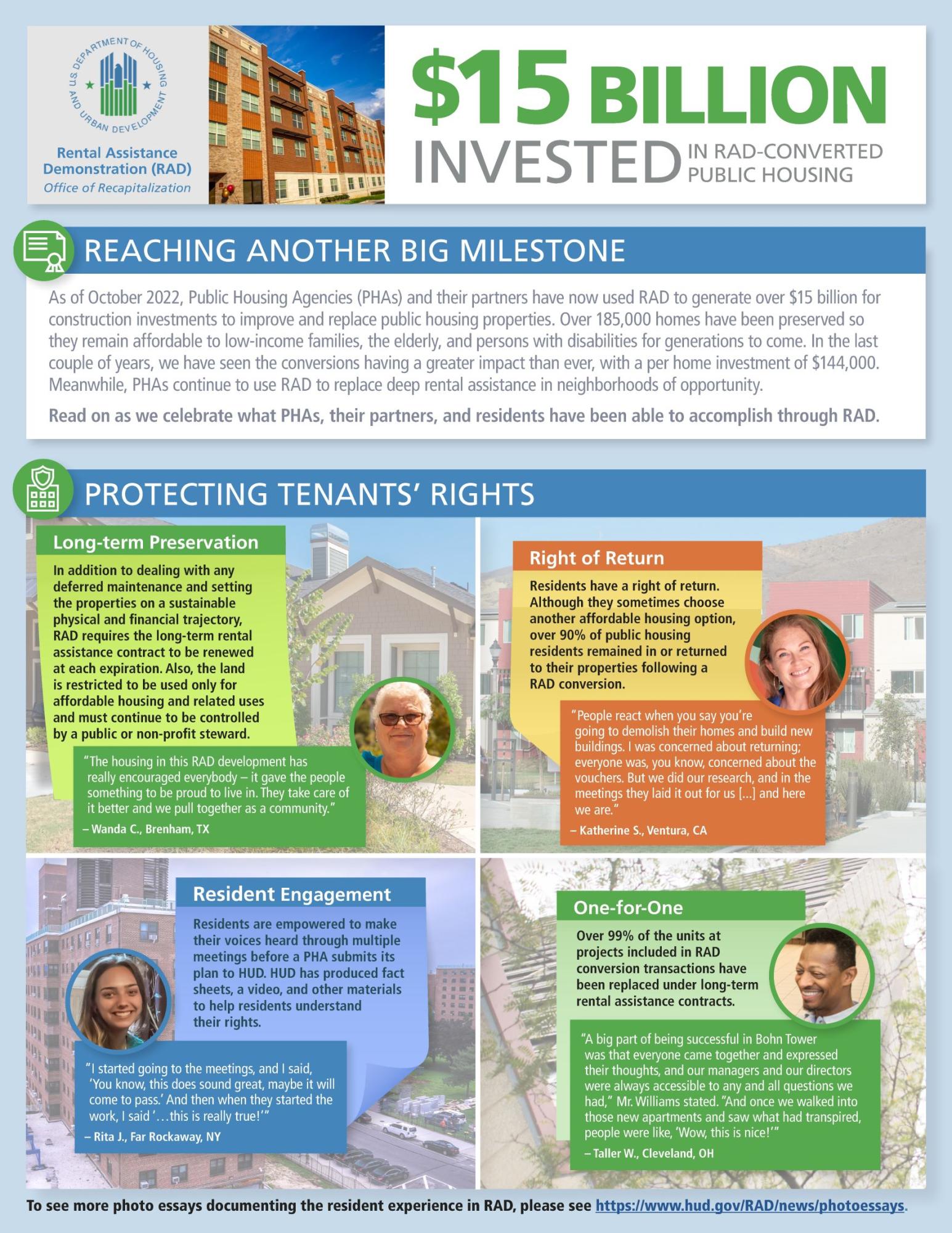 Public housing authorities and their partners have surpassed $15 billion in construction investment since RAD's inception in 2013. This flyer celebrates what PHAs have been able to accomplish with and for residents and their communities, and that highlights some of the accomplishments of RAD as told both through the numbers and from the resident experience.
(October 19, 2022)